Study Led by Assistant Professor McDougal Published in Journal of Economic Geography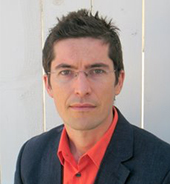 A research team based in Brazil and the U.S. and led by Kroc School faculty member Topher McDougal, published a study assessing the volume of firearms sold in the U.S. and trafficked across the border with Mexico. The peer-reviewed article, which appears in the highly-ranked Journal of Economic Geography, determines that firearm trafficking across the border tops 212,000 per year.

The study was one impetus for the recent founding of the Small Arms Data Observatory.

Read the text version or PDF version of the article.