USD Law Alumnus David S. Casey Jr. '74 (JD) Named Liaison Counsel for Wells Fargo MDL Litigation
David S. Casey Jr. '74 (JD) Named Liaison Counsel for Wells Fargo MDL Litigation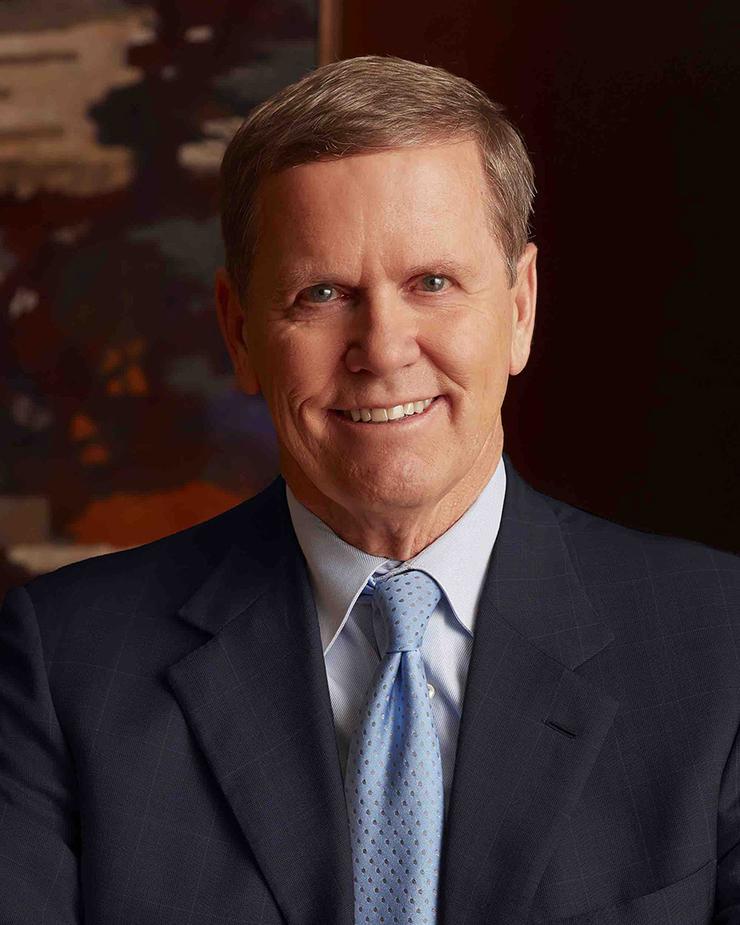 San Diego (December 20, 2017) – A federal judge has appointed University of San Diego (USD) School of Law alumnus and CaseyGerry's managing partner David S. Casey, Jr., '74 (JD), as liaison counsel for the Wells Fargo Multi-District Litigation (MDL) now pending in the United States District Court for the Central District of California.
Casey Jr. is the only San Diego attorney appointed to help oversee the litigation, and as liaison counsel will facilitate communications with all attorneys and the court.
The Wells Fargo MDL consists of national federal class action lawsuits that were consolidated earlier this year following mounting reports that the banking giant had forced its car loan customers to buy unnecessary auto "Collateral Protection Insurance" policies. CaseyGerry represents multiple consumers in the lawsuit, which alleges Wells Fargo knowingly participated in the fraudulent insurance scheme, working with an insurance underwriter to charge thousands of customers for unnecessary and duplicative insurance without their authorization. In July, Wells Fargo admitted it had forced auto insurance on as many as 570,000 borrowers who didn't need it.
"I am honored to work with such a respected team of attorneys to seek a fair and reasonable resolution for those around the country who were affected by Wells Fargo's unacceptable behavior," Casey, Jr. said. "This fraudulent scheme reaped millions of dollars for Wells Fargo in penalties, fees, kickbacks and commissions, while causing serious financial harm to thousands of consumers, many of whom went into delinquency on their loans and had their cars repossessed due to exorbitant insurance charges."
About CaseyGerry
CaseyGerry was established in 1947, and is the oldest plaintiffs' law firm in San Diego. The firm's 15 attorneys practice in numerous areas, including serious personal injury, product liability, pharmaceutical, mass tort and class action litigation. Headquartered at 110 Laurel St. in the Banker's Hill neighborhood of San Diego, the firm also has an office in Carlsbad, Calif. For more information, visit www.caseygerry.com
About University of San Diego School of Law
Each year, USD educates approximately 800 Juris Doctor and graduate law students from throughout the United States and around the world. The law school is best known for its offerings in the areas of business and corporate law, constitutional law, intellectual property, international and comparative law, public interest and taxation.
USD School of Law is one of the 84 law schools elected to the Order of the Coif, a national honor society for law school graduates. The law school's faculty is a strong group of outstanding scholars and teachers with national and international reputations and currently ranks 35th nationally and 6th on the West Coast among U.S. law faculties in scholarly impact and 20th nationally and 4th on the West Coast in past-year faculty downloads on the Social Sciences Research Network (SSRN). The school is accredited by the American Bar Association and is a member of the Association of American Law Schools. Founded in 1954, the law school is part of the University of San Diego, a private, independent, Roman Catholic university chartered in 1949.