CPIL's Julie Fellmeth Comments on NBC 7 Article on Investigation into State Suspension of UCSD Doctor
CPIL's Julie Fellmeth Comments on NBC 7 Article on Investigation into State Suspension of UCSD Doctor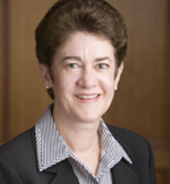 San Diego (November 20, 2017) – University of San Diego (USD) School of Law staff attorney for the Center for Public Interest Law, Julianne Fellmeth, '83 (JD), was quoted in a NBC 7 article that reported on the an alleged abuse issue of Dr. Bradley Hay while he was working at UC San Diego Medical Center.
According to the article, on January 27, Dr. Hay, a board-certified anesthesiologist, was found passed out on the floor of a bathroom at the UC San Diego Medical Center from overdosing on a sedative that he stole from one of the operating rooms.
The medical board has produced a 12-page accusation regarding the incident and Dr. Hay's history of alleged substance abused. Despite this abuse, Dr. Hay was offered a position at UC San Diego after having finished his training there. Later, in 2008, he was confronted by other hospital personal about his potential addiction as they believed he was impaired while on duty. However, it is unclear if any consequences occurred and to what extent those in supervisory positions knew of the abuse. According to USD's Prof. Julie Fellmeth, "Anesthesiologists are responsible for putting you under, keeping you alive, and bringing you back (to consciousness).If that anesthesiologist has even one moment of impairment or distraction, that patient's life is absolutely in danger."
The Medical Board asked a state administrative law judge to suspend Dr. Hay's license to practice medicine, which is an unusual step for the board. The judge complied with the request later in September 2017, but, Dr. Hay's license has not been revoked. Disagreeing with the order, Fellmeth believes Dr. Hay's license should be revoked. She said, "He can petition for reinstatement after 5 years, and during that 5-year period, he should seek long-term and serious inpatient detoxification treatment. After that, he should submit to monitoring and constant drug testing. He should also seek psychiatric treatment, and the psychiatrist should be required to submit quarterly reports to MBC."
Read the full article online.
About Center for Public Interest Law
Founded in 1980, the University of San Diego School of Law's Center for Public Interest Law (CPIL) serves as an academic center of research and advocacy in regulatory and public interest law. CPIL focuses its efforts on the study of an extremely powerful, yet often overlooked, level of government: state regulatory agencies. Under the supervision of experienced public interest attorneys and advocates, CPIL law student interns study California agencies that regulate business, professions, and trades.
About the University of San Diego School of Law
The University of San Diego (USD) School of Law is recognized for the excellence of its faculty, depth of its curriculum, and strength of its clinical programs. Each year, USD educates approximately 800 Juris Doctor and graduate law students from throughout the United States and around the world. The law school is best known for its offerings in the areas of business and corporate law, constitutional law, intellectual property, international and comparative law, public interest and taxation.
USD School of Law is one of the 84 law schools elected to the Order of the Coif, a national honor society for law school graduates. The law school's faculty is a strong group of outstanding scholars and teachers with national and international reputations and currently ranks 35th nationally and 6th on the West Coast among U.S. law faculties in scholarly impact and 20th nationally and 4th on the West Coast in past-year faculty downloads on the Social Sciences Research Network (SSRN). The school is accredited by the American Bar Association and is a member of the Association of American Law Schools. Founded in 1954, the law school is part of the University of San Diego, a private, independent, Roman Catholic university chartered in 1949.