Hon. Lynn Schenk '70 (JD) Named to the 2017 National Association of Corporate Directors (NACD) Directorship 100
Hon. Lynn Schenk '70 (JD) Named to the 2017 National Association of Corporate Directors (NACD) Directorship 100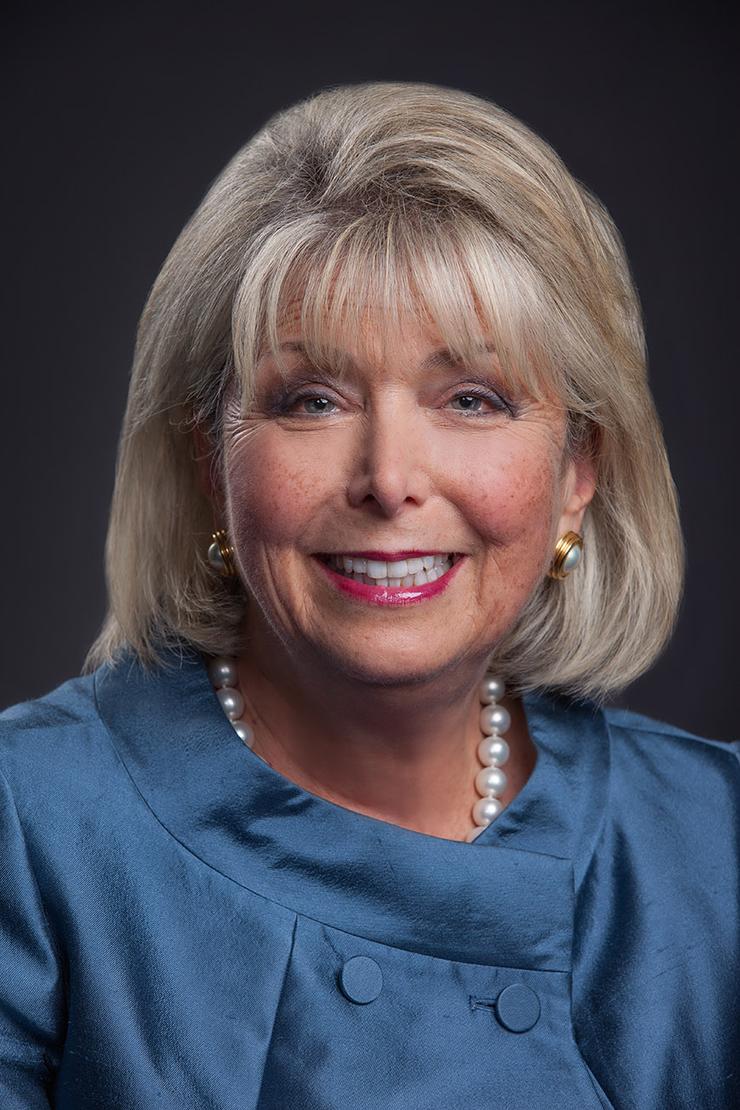 San Diego (October 9, 2017) – University of San Diego (USD) School of Law alumna, Hon. Lynn Schenk '70 (JD), was recently named to the 2017 National Association of Corporate Directors (NACD) Directorship 100. Each year, this association honors the most influential boardroom leaders. USD School of Law is honored to have her as a member of its Board of Visitors.
Schenk has been on the USD School of Law Board of Visitors since its inception in 1974. Her late husband, Professor C. Hugh Friedman, was the founding chairman. In 1979, she was recipient of the Distinguished Alumni Award, the law school's highest honor. In 2002, she was awarded the USD Author E. Hughes Career Achievement Award for the School of Law. Schenk was also the law school's 2015 commencement speaker.
Schenk remains a practicing an attorney, while also serving on the Board of Directors of two public companies: Biogen (NASDAQ) and Sempra Energy (NYSE). In addition, she is a member of the California High-Speed Rail Authority, a trustee of UCSD Foundation Board, and the Board of Trustees of the Scripps Research Institute.
In 1992, Schenk became the first woman elected to the United States House of Representatives to represent the San Diego area and has been deeply involved in the San Diego community as a civic volunteer. She was a commissioner (and vice-chair of the board) of the San Diego Unified Port District. She has served on numerous boards and commissions, including the San Diego Symphony and the Red Cross. Her contributions have been recognized with numerous awards and honors. She is a Founding Mother of California Women Lawyers and the Lawyers Club.
About the University of San Diego School of Law
The University of San Diego (USD) School of Law is recognized for the excellence of its faculty, depth of its curriculum, and strength of its clinical programs. Each year, USD educates approximately 800 Juris Doctor and graduate law students from throughout the United States and around the world. The law school is best known for its offerings in the areas of business and corporate law, constitutional law, intellectual property, international and comparative law, public interest and taxation.
USD School of Law is one of the 84 law schools elected to the Order of the Coif, a national honor society for law school graduates. The law school's faculty is a strong group of outstanding scholars and teachers with national and international reputations and currently ranks 35th nationally and 6th on the West Coast among U.S. law faculties in scholarly impact and 20th nationally and 4th on the West Coast in past-year faculty downloads on the Social Sciences Research Network (SSRN). The school is accredited by the American Bar Association and is a member of the Association of American Law Schools. Founded in 1954, the law school is part of the University of San Diego, a private, independent, Roman Catholic university chartered in 1949.