USD School of Law Professor Orly Lobel Publishes New Book YOU DON'T OWN ME: How Mattel v. MGA Entertainment Exposed Barbie's Dark Side
Professor Lobel Publishes New Book YOU DON'T OWN ME: How Mattel v. MGA Entertainment Exposed Barbie's Dark Side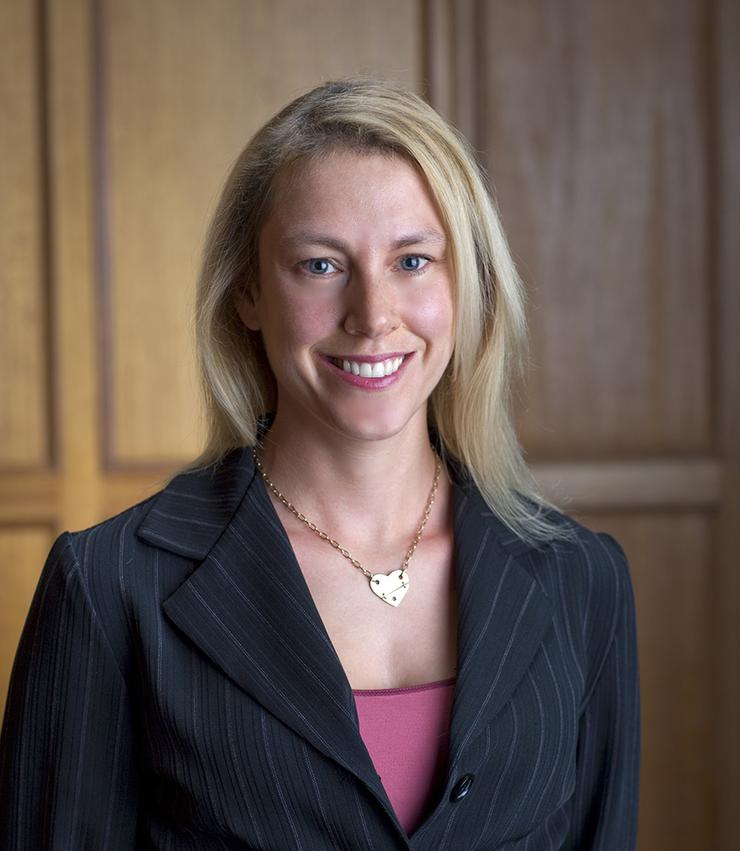 San Diego (October 4, 2017) – On March 9th, 1959 at New York's Toy Fair, Mattel introduced a new kind of doll. She was blonde-haired and blue-eyed, with a large chest and a tiny waist, wearing black stilettoes and a zebra-print strapless one-piece swimsuit. Her name was Barbie and she was an instant sensation. Barbie catapulted Mattel into the toy industry stratosphere, creating a globally recognized brand that swiftly monopolized the doll market and quashed competition with lawsuits and copyright infringement claims. In 1998, Carter Bryant, a Barbie clothes designer then on leave from Mattel invented the Bratz dolls and subsequently sold them to MGA Entertainment. At that point, Mattel—and Barbie—met its biggest competition yet and became embroiled in a decade-long legal battle over intellectual property, creativity, and, ultimately, womanhood.
In YOU DON'T OWN ME: HOW MATTEL v. MGA ENTERTAINMENT EXPOSED BARBIE'S DARK SIDE (W.W. Norton; November 14, 2017; $27.95), Orly Lobel, award-winning author of Talent Wants to be Free and the Don Weckstein Professor of Law at the University of San Diego, delves into the legal battle between the toy powerhouses and the dolls that made them big. She looks closely at Barbie's little-known origins -- a gold-digging two-dimensional cartoon character named Lilli and a 3-D German sex doll – and her reinvention by Ruth Handler, a Mattel founder, who made Barbie America's girl-next-door and an international icon.
Half a century later, on leave from Mattel, Carter Bryant noticed some teenage girls at a mall. He took note of how alive, how individual, how un-Barbie like they were in attitude and demeanor. In that instant, he had a vision of a doll that more accurately represented the American woman—unique and diverse, big-eyed and less perfect. Bryant sold his Bratz dolls to MGA Entertainment while back at Mattel, which then sued MGA, its colorful immigrant founding CEO Isaac Larian, and Bryant, claiming that any invention, whether created while on the clock at Mattel or afterhours, belonged to the company. The MGA deal initiated the highs and lows of Bryant's and Larian's lives, while the toy industry watched the David versus Goliath fight and its outcome.
YOU DON'T OWN ME is not just a thrilling story of business battles, but one that brings together the American Dream, the rise of feminism, consumer psychology and the making of icons alongside betrayal, spying, and even racism. Deeply researched, Lobel interviewed many of the major players, including the owner of MGA and the controversial appellate court judge, while digging into the court record to find revealing testimony. YOU DON'T OWN ME is a stunning piece of nonfiction that examines a side of the toy industry that isn't seen in commercials or on shelves. Lobel serves as an insightful guide through the case that puts ideas back into the hands of creators.
Praise for YOU DON'T OWN ME:
"The toy industry can be a cutthroat business, as Lobel (Talent Wants to Be Free) conclusively shows in this impressive account of the 10-year court battle waged between Mattel (maker of Barbie) and MGA Entertainment…a thoroughly researched book that explains the legalese of patent, property, and copyright law in layman's terms while providing an entertaining narrative." – Publisher's Weekly
"In her crisp narrative, the author pauses to ponder Mattel's notorious litigiousness and Barbie's iconic history, which is illuminating and contains some eyebrow-raising factoids...The epic trial between these two toy titans spanned a decade and became a dizzying, ego-driven melodrama. An aggressively researched toy story on the "doll-eat-doll world of litigation over inspiration." – Kirkus
"It's a big, complicated story, involving such important and highly technical ideas as parody, satire, fair use, copyright, and intellectual property, but author Lobel, a law professor at the University of San Diego, makes it easily accessible for readers with little experience with big-business kerfuffles. Like such writers as Bryan Burrough and John Helyar in Barbarians at the Gate (1990), and Kurt Eichenwald in Conspiracy of Fools (2005), Lobel doesn't dumb the story down; she explains its complexities clearly and even elegantly. An outstanding business book." – Booklist Starred Review
"Turning the fine points of patent, property, and copyright law into the stuff of a courtroom drama, Lobel chronicles the 10 year legal battle between two doll-manufacturing giants." – Publisher's Weekly Holiday Gift Guide
"This book is a courtroom drama, a corporate expose, and a case study of cutthroat creativity. Orly Lobel deftly explains why ownership of ideas should belong to people, not companies." —Adam Grant, New York Times best-selling author of Option B (with Sheryl Sandberg) and Originals
"A thrilling page turner. Orly Lobel has delivered the impossible: A fast-moving, fun book about marketing, litigation and the culture we create." —Seth Godin, author of Linchpin
"Orly Lobel has written a fascinating, insightful, and accessible book with relevance for entrepreneurship and business in general, for copyright law and the legal profession as a whole, for individual success and the success of our economy. It is both pleasure reading and mandatory reading." —Tal Ben-Shahar, author of Happier
"A thrill ride through backstabbing competition, business strategies, and the marketing of the American icon Barbie. Who knew intellectual property law could be such a page turner? An amazing story and a great read." —Jonah Berger, Wharton Professor and bestselling author of Contagious and Invisible Influence
"Orly Lobel takes the legal campaign that Mattel, the producer of the iconic Barbie, waged against MGA, maker of the upstart Bratz, and spins it into a tale that manages both to fascinate and to illuminate how over-reliance on intellectual property law can damage, rather than aid, innovation." — Christopher Sprigman, author of The Knockoff Economy
"Colorful and dramatic. . . . Orly Lobel masterfully draws us in with rich details, urging us to consider the future of innovation and the many ways in which companies employ litigation to achieve market domination." —Jonathan Zittrain, George Bemis Professor of International Law at Harvard Law School and the Harvard Kennedy School of Government
"Lobel's gripping YOU DON'T OWN ME has all the ingredients of a great story: an upstart hero, an underdog that takes on a powerful top dog, and a string of unpredictable twists and turns that reveal how corporations and the courts determine who owns creative ideas. This is an important and insightful book that's sure to inspire a heated debate." —Adam Alter, author of Irresistible
"With sparkling prose, deep research and well-reasoned arguments, Lobel tells the fascinating story behind Mattel and MGA's bitter battle for the future of the toy industry. She cleverly illustrates deep and thorny issues surrounding intellectual property law and competitive strategy while also telling a great story. You will learn a tremendous amount reading this book, and also have a lot of fun. This is a must-read for anyone interested in innovation, business strategy or business law." — Phil Fernbach, best-selling author of The Knowledge Illusion
Other Reviews:
Washington Blade America's LGBT magazine
About Professor Orly Lobel
Orly Lobel is the Don Weckstein Professor of Labor and Employment Law at the University of San Diego, where she teaches and writes in the areas of employment law, intellectual property law, regulatory and administrative law, torts, behavioral economics, health policy, consumer law and trade secrets. Her current research focuses on innovation policy and intellectual property. Lobel 's works include Talent Wants to Be Free: Why We Should Learn to Love Leaks, Raids, and Free-Riding (Yale University Press, 2013); "The Incentives Matrix: The Comparative Effectiveness of Rewards, Liabilities, Duties and Protections for Reporting Illegality" in 88 Texas Law Review 1151 (2010); "Citizenship, Organizational Citizenship, and the Laws of Overlapping Obligations" in 97 California Law Review 433 (2009); Encyclopedia of Labor and Employment Law and Economics (Dau-Schmidt, and Harris, eds.) (Edward Elgar Publishing, 2009); "Behavioral Versus Institutional Antecedents of Decentralized Enforcement in Organizations: An Experimental Approach" in 2 Regulations & Governance 165 (with Feldman) (2008); "Stumble, Predict, Nudge: How Behavioral Economics Informs Law and Policy" in 108 Columbia Law Review 2098 (with Amir) (2008); "The Paradox of Extra-Legal Activism: Critical Legal Consciousness and Transformative Politics" in 120 Harvard Law Review 937 (2007); and "The Renew Deal: The Fall of Regulation and the Rise of Governance in Contemporary Legal Thought" in 89 Minnesota Law Review 342 (2004). Her articles have won several awards including the Thorsnes Prize for Outstanding Legal Scholarship and the Irving Oberman Memorial Award. Lobel is a frequent speaker at universities throughout Asia, Europe and North America. She was USD's Herzog Endowed Scholar for the 2012-13 academic year and was the 2013-14 recipient of USD's Thorsnes Prize for Outstanding Legal Scholarship.
About the University of San Diego School of Law
The University of San Diego (USD) School of Law is recognized for the excellence of its faculty, depth of its curriculum, and strength of its clinical programs. Each year, USD educates approximately 800 Juris Doctor and graduate law students from throughout the United States and around the world. The law school is best known for its offerings in the areas of business and corporate law, constitutional law, intellectual property, international and comparative law, public interest and taxation.
USD School of Law is one of the 84 law schools elected to the Order of the Coif, a national honor society for law school graduates. The law school's faculty is a strong group of outstanding scholars and teachers with national and international reputations and currently ranks 35th nationally and 6th on the West Coast among U.S. law faculties in scholarly impact and 20th nationally and 4th on the West Coast in past-year faculty downloads on the Social Sciences Research Network (SSRN). The school is accredited by the American Bar Association and is a member of the Association of American Law Schools. Founded in 1954, the law school is part of the University of San Diego, a private, independent, Roman Catholic university chartered in 1949.