Yale University Press Publishes New Book The Racial Glass Ceiling by Professor Roy Brooks
Yale University Press Publishes New Book The Racial Glass Ceiling by Professor Roy Brooks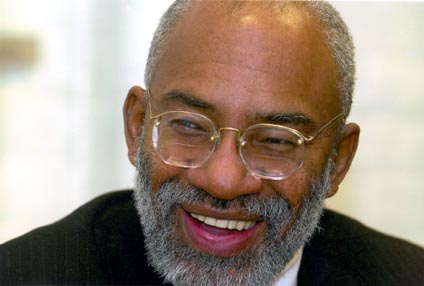 San Diego (September 6, 2017) - Professor Roy Brooks' 20th book, The Racial Glass Ceiling: Subordination in American Law and Culture, was just published by Yale University Press. Below is a description of the book, taken from the publisher.
Beyond the conventional sources of racial inequality—racism for liberals and a dysfunctional black culture for conservatives—lies a source of racial inequality little discussed or studied in our society. The Racial Glass Ceiling maps out this terrain, using the term "racial subordination" to define racial inequality that is a byproduct of individual or institutional action that consciously hinders or freezes racial progress for the sake of advancing a legitimate, nonracist interest. While not racism, this non-nefarious source of racial inequality is not racially innocent. The subordinator is not on the same hook as the racist but on a different hook. Moving the analysis of racial inequality from discrimination discourse to subordination discourse, the book demonstrates how the Supreme Court engages in "juridical subordination" and the American mainstream culture, even with its commitment to cultural diversity, produces "cultural subordination" time after time. Racism remains a large problem in our society but eliminating it will not end racial inequality. Racism and racial inequality are not coterminous. Unless we also deal with racial subordination, African Americans will effectively face a racial glass ceiling. Breaking through that ceiling involves confronting complex and uncomfortable questions about what we value most as Americans.
About Professor Roy Brooks
Warren Distinguished Professor of Law Roy Brooks teaches and writes in the areas of legal and critical theory, civil procedure, civil rights, employment discrimination, and international human rights.
About USD School of Law
The University of San Diego (USD) School of Law is recognized for the excellence of its faculty, depth of its curriculum, and strength of its clinical programs. Each year, USD educates approximately 800 Juris Doctor and graduate law students from throughout the United States and around the world. The law school is best known for its offerings in the areas of business and corporate law, constitutional law, intellectual property, international and comparative law, public interest and taxation.
USD School of Law is one of the 84 law schools elected to the Order of the Coif, a national honor society for law school graduates. The law school's faculty is a strong group of outstanding scholars and teachers with national and international reputations and currently ranks 35th nationally and 6th on the West Coast among U.S. law faculties in scholarly impact and 20th nationally and 4th on the West Coast in past-year faculty downloads on the Social Sciences Research Network (SSRN). The school is accredited by the American Bar Association and is a member of the Association of American Law Schools. Founded in 1954, the law school is part of the University of San Diego, a private, independent, Roman Catholic university chartered in 1949.