USD School of Law Professor Frank Partnoy's Article "Are Index Funds Evil?" Published in The Atlantic
Professor Frank Partnoy's Article "Are Index Funds Evil?" Published in The Atlantic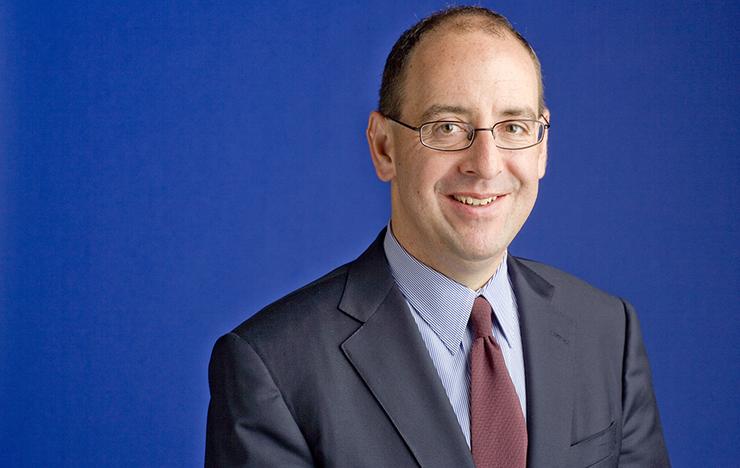 San Diego (August 9, 2017) – Frank Partnoy's article title "Are Index Funds Evil?" was published in The Atlantic.
The article discusses index funds -- investment vehicles that, according to Partnoy, seem to be a rare case of financial innovation that actually helps regular people. By trying to merely match the market, not beat it—investing passively in stocks that mimic a published market index, like the S&P 500—they're able to offer both low fees and peace of mind for people not inclined to try to pick which stocks to buy and sell, Partnoy writes.
Index funds have grown exponentially since John Bogle founded Vanguard in the mid-1970s. The top three families of index funds each manage trillions of dollars, collectively holding 15 to 20 percent of all the stock of major U.S. corporations. Best of all for their investors, index funds have consistently beaten the performance of stock-pickers and actively managed funds, whose higher fees may support the Manhattan lifestyle of many bankers, but turn out not to deliver much to customers.
It's a feel-good story—a populist victory, as finance goes. Except there's a problem, or might be. Over the past year or two, a growing chorus of experts has begun to argue that index funds and shareholder diversification are strangling the economy, and need to be stopped. That's the maximalist claim, anyway, and it is a strain of thinking that is spreading with surprising speed.
About Frank Partnoy
Professor Partnoy teaches and writes in the areas of business and corporate law.
About the University of San Diego School of Law
The University of San Diego (USD) School of Law is recognized for the excellence of its faculty, depth of its curriculum, and strength of its clinical programs. Each year, USD educates approximately 800 Juris Doctor and graduate law students from throughout the United States and around the world. The law school is best known for its offerings in the areas of business and corporate law, constitutional law, intellectual property, international and comparative law, public interest and taxation.
USD School of Law is one of the 84 law schools elected to the Order of the Coif, a national honor society for law school graduates. The law school's faculty is a strong group of outstanding scholars and teachers with national and international reputations and currently ranks 35th nationally and 6th on the West Coast among U.S. law faculties in scholarly impact and 24th nationally and 6th on the West Coast in all-time faculty downloads on the Social Sciences Research Network (SSRN). The school is accredited by the American Bar Association and is a member of the Association of American Law Schools. Founded in 1954, the law school is part of the University of San Diego, a private, nonprofit, independent, Roman Catholic university chartered in 1949.
Contact: