USD School of Law Alumnus Christopher A. Wellborn '88 (JD) Appointed Parliamentarian of NACDL
Christopher A. Wellborn '88 (JD) Appointed Parliamentarian of NACDL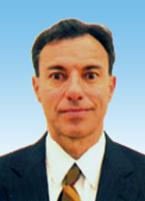 Rock Hill, S.C. (August 7, 2017) – University of San Diego (USD) School of Law alumnus Christopher A. Wellborn, '88 (JD), was appointed parliamentarian of the National Association of Criminal Defense Lawyers (NACDL) at the association's annual meeting this year.
As a sole practitioner, Wellborn is primarily devoted to trial work, in both state and federal courts, and continues to advocate in appellate courts as well. He began his career as a York County prosecutor and started practicing criminal defense in 1990. In 1997, Wellborn opened his own firm, Christopher A. Wellborn, P.A.
Wellborn, a member of NACDL since 1994, has been on its Board of Directors since 2010. He served as NACDL treasurer from 2015 to 2016. He currently serves on the Membership, Mental Health, and Corrections Committees, and is a member of the Task Force on Restoration of Rights and Status after Conviction. He previously served as chair of the Budget Committee and as a member on the Long Range Planning and Public Defense Committees. Wellborn is also a founding member, past president, and board member of the South Carolina Association of Criminal Defense Lawyers. He is a past president of the York County Bar Association, and has served as Chair of the Criminal Law Section of the South Carolina Bar Association.
The National Association of Criminal Defense Lawyers is the preeminent organization advancing the mission of the criminal defense bar to ensure justice and due process for persons accused of crime or wrongdoing. A professional bar association founded in 1958, NACDL's many thousands of direct members in 28 countries – and 90 state, provincial and local affiliate organizations totaling up to 40,000 attorneys – include private criminal defense lawyers, public defenders, military defense counsel, law professors and judges committed to preserving fairness and promoting a rational and humane criminal justice system.
About the University of San Diego School of Law
The University of San Diego (USD) School of Law is recognized for the excellence of its faculty, depth of its curriculum, and strength of its clinical programs. Each year, USD educates more than 800 Juris Doctor and graduate law students from throughout the United States and around the world. The law school is best known for its offerings in the areas of business and corporate law, constitutional law, intellectual property, international and comparative law, public interest law and taxation.
USD School of Law is one of the 81 law schools elected to the Order of the Coif, a national honor society for law school graduates. The law school's faculty is a strong group of outstanding scholars and teachers with national and international reputations and currently ranks 23rd worldwide in all-time faculty downloads on the Social Sciences Research Network (SSRN). The school is accredited by the American Bar Association and is a member of the Association of American Law Schools. Founded in 1954, the law school is part of the University of San Diego, a private, nonprofit, independent, Roman Catholic university chartered in 1949.