USD School of Law Alumni Association Launches Alumni Advisor Program for Student Organizations
Alumni Association Launches Alumni Advisor Program for Student Organizations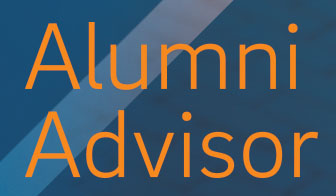 SAN DIEGO, CA. (June 14, 2017) – The University of San Diego (USD) School of Law's Alumni Association Board of Directors is launching an Alumni Advisor Program for law student organizations. The law school has more than 40 student organizations that enrich the law school experience, provide students with exposure to the legal community, and enable students to network with professionals in a variety of practice areas. The launch of the Alumni Advisor Program is another illustration of the collaborative nature of the law school's alumni support efforts.

"We know the power of student organization networks and are eager to see the results. Already a large percentage of our students are getting help from alumni and provide feedback that alumni support directly contributes to their success. This is what the Alumni Advisor Program is facilitating and we are excited to experience an increase in student and alumni engagement," said Shari Baurle Green, associate director of alumni relations.
USD School of Law encourages alumni who are interested in working with a student organization to serve as an Alumni Advisor. "Every advisor counts in every practice area and every interest," said Law Alumni Board Immediate Past President Knut Johnson.

The Alumni Advisor Program will be a powerful support and networking platform that will enable student organizations to access advisors with specific professional backgrounds. Alumni Advisors volunteer with student organizations in the following ways:
Provide a direct connection to the local legal community and various bar organizations
Serve as and/or help identify guest speakers
Attend and encourage practicing attorneys to attend organization events
Alumni Advisors and student organizations will determine the time commitment involved based on the activities for the year. Interaction between the student organization leaders and Alumni Advisors twice a semester is recommended and can include phone conversations, email correspondence, in-person meetings, and/or attendance at the student organization's meetings or events. The student organization and Alumni Advisor partnership is expected to be maintained for at least the academic year.

Interested alumni may complete an online Alumni Advisor application to volunteer and specify which student organization(s) they are interested in supporting in the 2017-18 academic year. While completing an online application does not guarantee an immediate assignment to a student organization, every effort will be made to assign alumni. A waiting list will be generated for future years.

Alumni interested in one-on-one interactions with students may also complete an online Alumni Mentor application.
About the University of San Diego School of Law
The University of San Diego (USD) School of Law is recognized for the excellence of its faculty, depth of its curriculum, and strength of its clinical programs. Each year, USD educates approximately 800 Juris Doctor and graduate law students from throughout the United States and around the world. The law school is best known for its offerings in the areas of business and corporate law, constitutional law, intellectual property, international and comparative law, public interest and taxation.
USD School of Law is one of the 84 law schools elected to the Order of the Coif, a national honor society for law school graduates. The law school's faculty is a strong group of outstanding scholars and teachers with national and international reputations and currently ranks 35th nationally and 6th on the West Coast among U.S. law faculties in scholarly impact and 24th nationally and 6th on the West Coast in all-time faculty downloads on the Social Sciences Research Network (SSRN). The school is accredited by the American Bar Association and is a member of the Association of American Law Schools. Founded in 1954, the law school is part of the University of San Diego, a private, independent, Roman Catholic university chartered in 1949.