CPIL's Julianne Fellmeth Quoted in LA Times Article About Death of "Addicted Doctors" Bill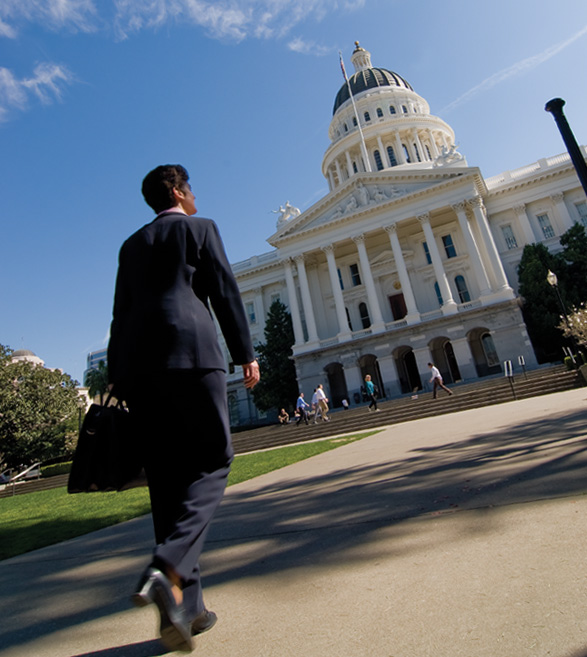 Los Angeles (May 23, 2014) – Thanks in part to the work of Julianne D'Angelo Fellmeth, administrative director for the Center for Public Interest Law (CPIL) at the University of San Diego (USD) School of Law, the Los Angeles Times reported today that the state bill written by California medical lobbyists to resurrect a failed addiction treatment program for doctors died in committee.
Assembly Bill 2346, authored by Assemblywoman Lorena Gonzalez (D-San Diego), would authorize the Medical Board of California to re-create a voluntary and confidential program to help doctors with substance abuse.
The program would allow medical doctors to continue to practice while they seek confidential treatment for substance abuse issues, possibly endangering the lives of their patients.
"A substance abusing doctor is probably the most dangerous doctor out there and they should not be allowed to divert themselves into a private secret monitoring program," Fellmeth said in a related news story on KGTV-10 San Diego.
Fellmeth opposes the bill. She said patients have a right to know if their doctor is seeking help for drugs or alcohol.
Fellmeth said the bill contained "absolutely no safeguard for patients."
The diversion program offered substance-abusing doctors a path to avoid discipline for unprofessional conduct, including patient injury, by letting them seek treatment instead. But it was not properly supervised by the Medical Board; five separate state audits gave it a failing grade. Among other flaws, participants weren't properly tracked to ensure that they were meeting their treatment obligations.
The article goes on to explain that what was never suitably explained, was why any such program should be affiliated with the Medical Board, whose duties are to enforce standards of practice and discipline errant physicians, not to help them get treatment.
Fellmeth, referred to in the article as the state's leading expert on medical discipline, observed that doctors have better capabilities to find and pay for mental health treatment than almost anyone else; they don't need help from the Medical Board. And the Medical Board, which is overstretched performing its main job, doesn't need an additional distraction.
Read the full article on latimes.com.
Read the exposé about California's previous diversion program, "DUI: Doctors Under the Influence," online in USD's Advocate magazine (page 33).
About Julianne D'Angelo Fellmeth
Julianne D'Angelo Fellmeth serves as administrative director of the Center for Public Interest Law at USD School of Law and editor of the California Regulatory Law Reporter. She supervises CPIL's student intern program, team-teaches regulatory law courses with Professor Robert C. Fellmeth, and assists law students in their monitoring of agencies and drafting of articles for the California Regulatory Law Reporter.
About the University of San Diego School of Law
Celebrating 60 years of alumni success, the University of San Diego (USD) School of Law is recognized for the excellence of its faculty, depth of its curriculum, and strength of its clinical programs. Each year, USD educates approximately 900 Juris Doctor and graduate law students from throughout the United States and around the world. The law school is best known for its offerings in the areas of business and corporate law, constitutional law, intellectual property, international and comparative law, public interest and taxation.
USD School of Law is one of the 81 law schools elected to the Order of the Coif, a national honor society for law school graduates. The law school's faculty is a strong group of outstanding scholars and teachers with national and international reputations and currently ranks 23rd worldwide in all-time faculty downloads on the Social Sciences Research Network (SSRN). The school is accredited by the American Bar Association and is a member of the Association of American Law Schools. Founded in 1954, the law school is part of the University of San Diego, a private, nonprofit, independent, Roman Catholic university chartered in 1949.