New White Paper from USD and Oxford Identifies Challenges and Opportunities for Practitioners and Policy Makers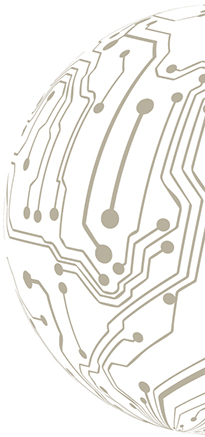 San Diego and London (May 12, 2014) – Democratization of online information, always-on media and the proliferation of audiences creates distorting effects that are not well understood, according to a new white paper published by the Center for Corporate Securities Law (CCSL) at the University of San Diego School of Law and the Oxford University Centre for Corporate Reputation at Saїd Business School.
"How Reputations are Won and Lost in Modern Information Markets" seeks to identify the key challenges and opportunities for businesses and policy-makers in dealing with online information networks. Recipients of early copies include the Policy Unit at No 10 Downing Street, the White House and the European Central Bank. Among the topics explored by the white paper are:
Why information networks breed extreme views
Positive and negative social potential of networks
Who owns your reputation and what influences them
How even 'honest' online ratings can 'lie' – and the broader implications of the 'herding' tendency
Based on a conference co-hosted in San Diego by the two university institutions, and including contributions from leading academics, business executives and journalists, the report also suggests initiatives to counter some of the "biases" fostered by information networks and to create a more productive environment for the exchange of information between business, government and their audiences. The report also provides policy makers help understanding how they can use reputation as a mechanism to hold organizations and institutions to account.
"The effects of information networks and 21st century instant communication work in surprising and often counter-intuitive ways," says Rupert Younger, director of the Oxford University Centre for Corporate Reputation at Saїd Business School. "These effects can distort markets, and damage the reputation and health of businesses and governments. But they also provide particular challenges and opportunities in terms of how reputations can be created, sustained and rebuilt."
The white paper is organized under three headings:
Technology – The effects of the speed at which information is disseminated
Stakeholder Plurality – The challenges of addressing ever broader stakeholder audiences with conflicting agendas
Polarization – Why the market in information encourages extreme viewpoints
The subject matter covered, based both on academic research and practitioner experience, ranges from: the growing distrust between business and media and its wider implications; the positive 'herding' effects of ratings websites; the reputational challenge of dealing with consumer data across different territories; maintaining long-term business goals in the face of short-term information cycles; and the survival of traditional publishing in a digital age.
It makes a number of recommendations that seek to redefine the way information networks are understood and engaged with, grouped under Trust, Humanity and Literacy:
Encourage Public-Private Engagement – Technology has democratized authority. At the same time it provides tools that allow large groups to know one another. The institutions of state and senior corporate leaders have yet to embrace this democratization due to fears about losing control. Yet legitimacy and reputation can be gained by embracing this democratization.

We recommend that government organizations formally ramp up their engagement with society in order to rebuild trust. At a minimum, this public-private engagement should include transparent focus groups, polling, and public consultations. The public sector should formalize relationships with private sector groups to study how governments and corporations can harness technology and instill reasonable principles of transparency and self-policing.

Help Manage the Information Cycle – Technology has led to quicker cycles of information, which have a profound effect on reputation. These quicker cycles present serious challenges for policy makers, given the nature of electoral cycles and the media. For businesses, pressure comes from the constant need to (re)act quickly and to deliver short-term financial results.

We recommend that government and business leaders put in place public-private teams to help leaders manage the increasing speed of the information cycle. These teams should include a wide range of media representation. The goals should include managing informational feedback loops, processing information as it arrives in stages and understanding – and potentially avoiding – quick reactions that are conditioned by biases.
Support financial literacy – Financial illiteracy is a serious problem in complex modern information markets. Unless there is a real understanding of the causes of economic problems, particularly the recent financial crisis, policy responses are likely to be inadequate. Basic literacy is important, not only in safeguarding vulnerable stakeholders, but also to improve the decision making of policymakers and corporate leaders and ensure that critics offer their views from an informed position.

We recommend a systematic and sustained program of public and private education related to core financial issues. Both the UK and US governments should target key audiences – policy, regulatory, business and the public – using clear and simple language, and employing technology to articulate basic financial constructs and how they work.
Help Counteract Biases – A strong 'herding' tendency occurs, especially around the early expression of views. In the United States, research has uncovered a clear bias toward positive reviews in online consumer rating sites. This herding effect gives rise to misinformation that can be very difficult to correct. Educating the public about these tendencies is important, as is ensuring that there is room for trusted translators and critics within any debate. Policy makers also should create safeguards to prevent powerful information intermediaries from abusing their status and power.

We recommend that government and business create public-private initiatives to counteract biases in two ways. First, teams should ensure that there is a counterweight to the instant views that often dominate search engines and technology-related feedback mechanisms. Second, teams should encourage a culture of welcoming and engaging views that are discordant with early accepted norms.
Encourage Businesses to Invest in Tools that Facilitate the Desire to Do Good – Human networks and human impulses underpin all information markets. A clear theme that emerged from the conference is the power of humanity as a force for good in modern markets. There are signs that businesses are starting to recognize their responsibilities in this area. Strong policy initiatives are needed to support and nourish these nascent efforts, which will help to restore trust among business leaders, their employees, politicians, and the public.

We recommend that governments play a light-touch, yet important, role in this area, signaling through their actions that the way businesses relate to society is a national priority. Business leaders should consider formally articulating and embedding a culture of humanity in their mission and vision statements. Policy makers should consider tax incentives and reporting initiatives to encourage investment in tools that make it easy for companies' employees, customers and other stakeholders to accomplish social goals. Technology, in particular, can help stakeholder groups to form information and communications networks that facilitate the basic human desire to do good.
Encourage 'Yes And' - Particularly in Risk Management – Positive working environments can generate productivity gains and make workers happier and better off. But the increasing plurality of stakeholders that corporations must consider often leads to a focus on risk management, rather than opportunity management, especially in areas such as social media.

We recommend that private and public leaders attempt to harness the power of 'yes and', rather than 'yes but', in their decision-making forums. We do not mean that decision makers should ignore risks or critical oversight, but rather that the analysis should embrace possibilities and be more constructive than restrictive. For example, businesses could focus their risk management efforts, not on regulatory requirements and negative possibilities, but on the potential for positive outcomes.
Contributors to "How Reputations Are Won And Lost In Modern Information Markets" include Twitter co-founder Biz Stone; senior executives from global companies eni, Experian and Millennium Management; prominent journalists from Reuters, the New York Times and CNBC; and professors from the Universities of San Diego, Stanford, Oxford and MIT. The full list of contributors is available online. The full white paper is available online.
About Oxford University Centre for Corporate Reputation
The Oxford University Centre for Corporate Reputation, established in January 2008, is an independent research centre, which aims to promote a better understanding of the way in which the reputation of corporations and institutions around the world are created, sustained, enhanced, destroyed and rehabilitated.
About Saїd Business School
Saïd Business School at the University of Oxford blends the best of new and old. We are a vibrant and innovative business school, but yet deeply embedded in an 800 year old world-class university. We create programs and ideas that have global impact. We educate people for successful business careers, and as a community seek to tackle world-scale problems. We deliver cutting-edge programs and groundbreaking research that transform individuals, organizations, business practice, and society. We seek to be a world-class business school community, embedded in a world-class University, tackling world-scale problems.
About the Center for Corporate Securities Law
The Center for Corporate and Securities Law at the University of San Diego School of Law helps enrich scholarly and popular debate on a wide range of issues related to corporate governance, financial regulation and other business law topics. The center hosts academic and public conferences, publishes papers and discussions from those conferences, provides point-of-contact for popular and business media on issues of broad public interest, supports faculty and student research, and sponsors public lectures.
About the University of San Diego School of Law
Celebrating 60 years of alumni success, the University of San Diego (USD) School of Law is recognized for the excellence of its faculty, depth of its curriculum, and strength of its clinical programs. Each year, USD educates approximately 900 Juris Doctor and graduate law students from throughout the United States and around the world. The law school is best known for its offerings in the areas of business and corporate law, constitutional law, intellectual property, international and comparative law, public interest and taxation.
USD School of Law is one of the 81 law schools elected to the Order of the Coif, a national honor society for law school graduates. The law school's faculty is a strong group of outstanding scholars and teachers with national and international reputations and currently ranks 23rd worldwide in all-time faculty downloads on the Social Sciences Research Network (SSRN). The school is accredited by the American Bar Association and is a member of the Association of American Law Schools. Founded in 1954, the law school is part of the University of San Diego, a private, nonprofit, independent, Roman Catholic university chartered in 1949.