USD Professor of Law Orly Lobel's Book Talent Wants to be Free, Awarded an Independent Publisher Book Award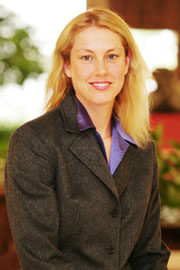 San Diego (April 30 , 2014) – University of San Diego (USD) School of Law professor Orly Lobel's book, Talent Wants to Be Free: Why We Should Learn to Love Leaks, Raids, and Free-Riding, was awarded the 2014 Independent Publisher Book Award Gold Medal in the category of Business, Career and Sales.
In Talent Wants to be Free, Lobel challenges conventional wisdom about competition, secrecy, motivation, and creativity to reveal how our "War for Talent" is backfiring on our quest for innovation. She reveals how the trend toward increased control of talent not only raises alarming questions about personal liberty, but also stifles the very creativity and inventiveness that organizations so desperately seek from employees and teams. Drawing on original research into motivating creativity, analysis of recent litigation, and empirical data from economics, psychology, and network science, Lobel explores how the ways in which we fight over talent can either enhance or inhibit the innovative spirit of an organization.
Lobel argues that in order for innovation to flourish, people must have the freedom to leave jobs, work for competitors, start their own companies, and take the skills and ideas they develop along the way with them.
Since its release in 2013, Lobels's book has received praise from colleagues, authors and publishers. Discussing the themes of the book, she has appeared on HuffingtonPost Live and in articles in the Wall Street Journal, The Sunday Times (London), Inc. Magazine, Business Week and The Economist.
Read more about the awards and view the entire list of winners on independentpublisher.com.
About the Independent Publisher Book Awards
The Independent Publisher Book Awards (the "IPPYs") are intended to bring increased recognition to the thousands of exemplary independent, university, and self-published titles published each year. The awards are open to all members of the independent publishing industry, and to authors and publishers worldwide who produce books written in English and intended for the North American market.
About Professor Lobel
An internationally acclaimed expert in the law and economics of human capital, Orly Lobel is the Don Weckstein Professor of Law at the University of San Diego and founding faculty member of the Center for Intellectual Property and Markets. She teaches and writes in the areas of employment law, intellectual property law, regulatory and administrative law, torts, behavioral economics, health policy, consumer law and trade secrets. Her current research focuses on innovation policy and intellectual property. Lobel's latest book is Talent Wants to be Free: Why We Should Learn to Love Leaks, Raids, and Free-Riding.
About the University of San Diego School of Law
Celebrating 60 years of alumni success, the University of San Diego (USD) School of Law is recognized for the excellence of its faculty, depth of its curriculum, and strength of its clinical programs. Each year, USD educates approximately 900 Juris Doctor and graduate law students from throughout the United States and around the world. The law school is best known for its offerings in the areas of business and corporate law, constitutional law, intellectual property, international and comparative law, public interest and taxation.
USD School of Law is one of the 81 law schools elected to the Order of the Coif, a national honor society for law school graduates. The law school's faculty is a strong group of outstanding scholars and teachers with national and international reputations and currently ranks 23rd worldwide in all-time faculty downloads on the Social Sciences Research Network (SSRN). The school is accredited by the American Bar Association and is a member of the Association of American Law Schools. Founded in 1954, the law school is part of the University of San Diego, a private, nonprofit, independent, Roman Catholic university chartered in 1949.