USD School of Law Student Priti Phukan '15 (JD) Wins 2014 Berkeley Technology Law Journal Writing Competition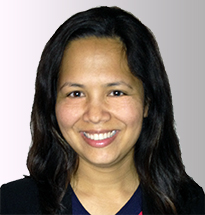 Berkeley, Calif. (May 5, 2014) – University of San Diego (USD) School of Law second-year law student Priti Phukan, '15 (JD), took top honors for the 2014 Notes and Comments Competition of the prestigious Berkeley Technology Law Journal (BTLJ). Her paper, "Patenting Proteins After Myriad," earned Phukan second place and $750.
Each year, BTLJ accepts submissions on a wide variety of topics at the intersection of law and technology, including but not limited to: intellectual property, antitrust, the First Amendment, entertainment and new media, information privacy/data protection, telecommunications, biotechnology, internet, and cybercrime. Phukan married her legal and scientific backgrounds to write about chemistry-based patent claims.
In Ass'n for Molecular Pathology v. Myriad Genetics, Inc., the U. S. Supreme Court held that naturally occurring deoxyribonucleic acid (DNA) separated from the rest of the human genome is un-patentable. However, synthetically created DNA that is not naturally present is generally patentable.
Phukan's paper provides an analysis of how Myriad might affect patent claims for proteins that are synthetically created but closely resemble naturally occurring proteins. She discusses how much chemical change a protein molecule has to undergo to make it non-naturally occurring and therefore patentable.
"In writing this paper," said Phukan, "I drew upon my varied experiences and knowledge as a chemist, a patent agent, and a law student."
Phukan graduated with honors in Chemistry and minors in both Physics and Mathematics from the Indian Institute of Technology in Mumbai, India. She continued her education in the United States, receiving a PhD in Chemistry from the University of Washington in Seattle. Before attending law school at USD, Phukan worked as a post-doctoral fellow at the Scripps Research Institute, in La Jolla, Calif.
"I was honored to have my paper supervised by some of the nation's best IP academics," said Phukan. "Professors Ted Sichelman and Sam Tahmassebi provided me with valuable advice and guidance."
Phukan wrote the paper as part of the San Diego Law Review membership requirement; Sichelman encouraged her to submit the paper to law review journals.
"Thanks to my mentors, my paper is being published in the Federal Circuit Bar Journal," she said. "In addition, my paper won second prize in the Berkeley Technology Law Journal student writing competition."
Phukan is interested in Intellectual Property law. She is currently working at Techlaw, LLP, as a patent agent. In this role, Phukan assists with the preparation and prosecution of patent applications in the fields of chemistry, pharmaceuticals and biotechnology.
"After receiving my JD, I want to practice in the areas of patent prosecution and counsel clients on patent portfolio, strategy, and intellectual property transactions," she said.
San Diego is among the nation's leading technology and innovation regions, and students like Phukan with scientific backgrounds can take advantage of USD School of Law's robust IP course offerings, IP focused centers and institutes, and a nationally recognized IP faculty to meet the needs of regional businesses, research centers and employers.
About the Berkeley Technology Law Journal
Published four times a year, the Berkeley Technology Law Journal (BTLJ) covers emerging issues of law in the areas of intellectual property, high-tech and biotech. In addition to the journal's primary mission of publishing quality articles on the relationship between technology and the law, BTLJ organizes symposia in conjunction with the Berkeley Center for Law & Technology on a variety of topics. For each conference, BTLJ produces a symposium issue, in which leading academics publish cutting edge scholarship on the issues raised at the conference. The Annual Review of Law and Technology is published in collaboration with the Berkeley Center for Law and Technology and is dedicated to student-written case notes and comments discussing the most important recent developments in IP, antitrust, cyber law, telecom, biotech and business law.
About the University of San Diego School of Law
Celebrating 60 years of alumni success, the University of San Diego (USD) School of Law is recognized for the excellence of its faculty, depth of its curriculum, and strength of its clinical programs. Each year, USD educates approximately 900 Juris Doctor and graduate law students from throughout the United States and around the world. The law school is best known for its offerings in the areas of business and corporate law, constitutional law, intellectual property, international and comparative law, public interest and taxation.
USD School of Law is one of the 81 law schools elected to the Order of the Coif, a national honor society for law school graduates. The law school's faculty is a strong group of outstanding scholars and teachers with national and international reputations and currently ranks 23rd worldwide in all-time faculty downloads on the Social Sciences Research Network (SSRN). The school is accredited by the American Bar Association and is a member of the Association of American Law Schools. Founded in 1954, the law school is part of the University of San Diego, a private, nonprofit, independent, Roman Catholic university chartered in 1949.