USD Law Professor Orly Lobel Provides Expert Commentary on $324 Million Antitrust Settlement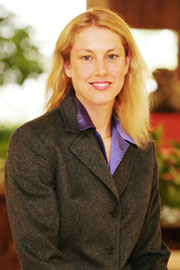 New York (April 24, 2014) – Today, University of San Diego (USD) School of Law Professor Orly Lobel was quoted in a Bloomberg Businessweek article, "Apple, Google, Intel, Adobe Settle Antitrust Hiring Case." The article reports on the landmark settlement in In Re: High-Tech Employee Antitrust Litigation, 11-cv-2509, in which defendants Apple, Google, Intel and Adobe will pay $324 million to settle claims they conspired to suppress salaries by not recruiting one another's workers.
The settlement covering more than 64,000 technical employees caps a case that revealed behind-the-scenes wheeling and dealing among top executives at the expense of their workers. Terms of the agreement weren't disclosed in a joint court filing yesterday by lawyers on both sides.
The settlement is "unsurprising because of all the embarrassing emails and orchestration from the top that would come out in trial," says Lobel. "I think it's going to have an effect of sending a message that this level of talent cartel is illegal."
Lobel further explains that the downside of not letting the case go to trial is that there will be no final ruling on the companies' contention that do-not-hire agreements involving just two employers are legal even though they aren't allowed among a group of firms.
Read the entire article on Businessweek.com.
About Professor Lobel
An internationally acclaimed expert in the law and economics of human capital, Orly Lobel is the Don Weckstein Professor of Law at the University of San Diego and founding faculty member of the Center for Intellectual Property and Markets. She teaches and writes in the areas of employment law, intellectual property law, regulatory and administrative law, torts, behavioral economics, health policy, consumer law and trade secrets. Her current research focuses on innovation policy and intellectual property. Lobel's latest book is Talent Wants to Be Free: Why We Should Learn to Love Leaks, Raids, and Free-Riding.
About the University of San Diego School of Law
Celebrating 60 years of alumni success, the University of San Diego (USD) School of Law is recognized for the excellence of its faculty, depth of its curriculum, and strength of its clinical programs. Each year, USD educates approximately 900 Juris Doctor and graduate law students from throughout the United States and around the world. The law school is best known for its offerings in the areas of business and corporate law, constitutional law, intellectual property, international and comparative law, public interest and taxation.
USD School of Law is one of the 81 law schools elected to the Order of the Coif, a national honor society for law school graduates. The law school's faculty is a strong group of outstanding scholars and teachers with national and international reputations and currently ranks 23rd worldwide in all-time faculty downloads on the Social Sciences Research Network (SSRN). The school is accredited by the American Bar Association and is a member of the Association of American Law Schools. Founded in 1954, the law school is part of the University of San Diego, a private, nonprofit, independent, Roman Catholic university chartered in 1949.