Professor Orly Lobel Quoted in Boston Globe Article Reporting on an Upcoming Supreme Court Hearing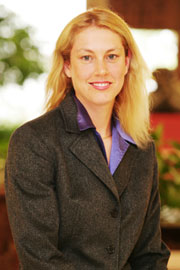 New York (April 13, 2014) – University of San Diego (USD) School of Law Professor Orly Lobel offered expert commentary in a Boston Globe article reporting on a streaming video service called Aereo and its upcoming hearing before the Supreme Court on April 22.
Aereo is a subscription based video streaming service that will let you watch live television on an Internet-connected laptop, tablet, or mobile phone. The company has raised $97 million from investors, and if the Supreme Court decides that its business violates copyright law, Aereo will likely have to turn out the lights.
The court fight centers on a provision in the federal copyright law that gives owners the exclusive right to perform their works "publicly." The appeals court said Aereo's service is legal because the separate antennas let each customer create a distinct copy of a broadcast program for viewing, so no public transmission takes place. A legal brief filed by Time Warner states that Aereo "is simply a blatant free rider trying to make a quick buck without paying anything towards the true costs of what it misappropriates."
Orly Lobel was quoted in the article as saying, "Every time there's a new technology, the big content producers and distributors rush to the courts and say, 'The sky will fall.' But every time, it proves to be false."
About Professor Lobel
An internationally acclaimed expert in the law and economics of human capital, Orly Lobel is the Don Weckstein Professor of Law at the University of San Diego and founding faculty member of the Center for Intellectual Property and Markets. She teaches and writes in the areas of employment law, intellectual property law, regulatory and administrative law, torts, behavioral economics, health policy, consumer law and trade secrets. Her current research focuses on innovation policy and intellectual property. Lobel's latest book is Talent Wants to Be Free: Why We Should Learn to Love Leaks, Raids, and Free-Riding.
About the University of San Diego School of Law
Celebrating 60 years of alumni success, the University of San Diego (USD) School of Law is recognized for the excellence of its faculty, depth of its curriculum, and strength of its clinical programs. Each year, USD educates approximately 900 Juris Doctor and graduate law students from throughout the United States and around the world. The law school is best known for its offerings in the areas of business and corporate law, constitutional law, intellectual property, international and comparative law, public interest and taxation.
USD School of Law is one of the 81 law schools elected to the Order of the Coif, a national honor society for law school graduates. The law school's faculty is a strong group of outstanding scholars and teachers with national and international reputations and currently ranks 23rd worldwide in all-time faculty downloads on the Social Sciences Research Network (SSRN). The school is accredited by the American Bar Association and is a member of the Association of American Law Schools. Founded in 1954, the law school is part of the University of San Diego, a private, nonprofit, independent, Roman Catholic university chartered in 1949.