USD Law Professor Vic Fleischer Analyzes Tax Legislation Aimed at the Private Equity Sector in NY Times Article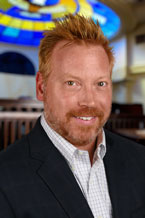 New York (February 27, 2014) – Today The New York Times published and featured an op-ed article by University of San Diego (USD) School of Law Professor of Law Victor Fleischer titled, "The So-Called Blackstone Bill, Resurrected." The article analyzes a draft of tax legislation aimed at the private equity sector that is being developed by the House Ways and Means Committee released today by its chairman and USD School of Law alumnus Representative Dave Camp (R-Mich.), '78 (JD).
The roots of this proposal go back to the spring and summer of 2007, when the Senate introduced legislation that would have had a similar effect. The bill became known in some circles as the "Blackstone Bill" or "Birthday Party Bill," in reference to the outrage some felt about an extravagant birthday party held by Stephen Schwarzman, the chairman of the Blackstone Group.
Fleischer identifies one provision buried deep in the legislation that is aimed at large private equity firms. Under current law, partnerships with ownership interests that are publicly traded are normally taxed as if they were corporations.
"This means that these partnerships pay a corporate level tax," Fleischer explains "Owners are also taxed at the individual level on any corporate distributions. Regular partnerships, by contrast, pay no tax at the entity level, and tax liability is reported on individual partner's returns."
Fleischer comments that the draft legislation has a long road ahead, but one thing is certain. Congress will be looking for ways to raise revenue in a tight budgetary environment.
Read the full article at NYTimes.com.
About Professor Fleischer
Victor Fleischer teaches and writes in the areas of partnership and corporate taxation, deals, tax policy and private equity. He was the ninth most cited tax law professor among U.S. law schools from 2005 to 2009 per Brian Leiter's Scholarly Impact Study.
About the University of San Diego School of Law
Recognized for the excellence of its faculty, curriculum and clinical programs, the University of San Diego (USD) School of Law enrolls approximately 900 Juris Doctor and graduate law students from throughout the United States and around the world. The law school is best known for its offerings in the areas of business and corporate law, constitutional law, intellectual property, international and comparative law, public interest law, and taxation.
USD School of Law is one of the 81 law schools elected to the Order of the Coif, a national honor society for law school graduates. The law school's faculty is a strong group of outstanding scholars and teachers with national and international reputations and currently ranks 23rd worldwide in all-time faculty downloads on the Social Sciences Research Network (SSRN). The school is accredited by the American Bar Association and is a member of the Association of American Law Schools. Founded in 1954, the law school is part of the University of San Diego, a private, nonprofit, independent, Roman Catholic university chartered in 1949.