USD Professor of Law Gail Heriot Comments on Prop 209 in San Diego Union-Tribune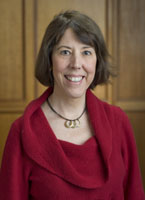 San Diego (February 18, 2014) – University of San Diego School of Law Professor Gail Heriot commented in a San Diego Union-Tribune article reporting on a proposed state constitutional amendment that would repeal portions of Proposition 209 that have banned the consideration of race, ethnicity and gender in public colleges' recruitment, admissions and retention programs since 1998.
Dubbed SCA 5, the proposed amendment would allow public colleges to identify and address achievement gaps, such as a lack of women in science, technology, engineering and math fields or a lack of men in teacher-credentialing programs.
"Any program a college adopts to consider these factors would have to be narrowly tailored, consistent with all the Supreme Court decisions that already limit the use of race- or gender-conscious programs," said California Sen. Ed Hernandez, D-West Covina, one of the architects of SCA 5. "I am not proposing quota systems or preferential treatment."
Proponents of the SCA 5 are looking to increase diversity in the classroom by expanding outreach initiatives without triggering lawsuits made possible by Proposition 209.
Backers of Proposition 209 said the law has actually increased representation of underrepresented minority groups. They also said taking racial preferences out of the admissions process has helped minorities succeed more in college—and graduate in larger numbers—because their academic credentials are better matched with the campuses they attend.
"It is not good to send a student where his or her academic qualifications are going to be lower than the average students'," said Gail Heriot, a University of San Diego law professor who was co-chair of the Proposition 209 campaign in 1996. "To some people, it would seem like they are doing a favor to the student who is getting the preferences, but it ends up being the opposite."
Read the full article at utsandiego.com.
About Gail Heriot
Gail Heriot is a professor of law at the University of San Diego School of Law, where she teaches and writes in the areas of civil rights, employment discrimination, product liability remedies, and torts.
About the University of San Diego School of Law
Recognized for the excellence of its faculty, curriculum and clinical programs, the University of San Diego (USD) School of Law enrolls approximately 900 Juris Doctor and graduate law students from throughout the United States and around the world. The law school is best known for its offerings in the areas of business and corporate law, constitutional law, intellectual property, international and comparative law, public interest law, and taxation.
USD School of Law is one of the 81 law schools elected to the Order of the Coif, a national honor society for law school graduates. The law school's faculty is a strong group of outstanding scholars and teachers with national and international reputations and currently ranks 23rd worldwide in all-time faculty downloads on the Social Sciences Research Network (SSRN). The school is accredited by the American Bar Association and is a member of the Association of American Law Schools. Founded in 1954, the law school is part of the University of San Diego, a private, nonprofit, independent, Roman Catholic university chartered in 1949.