USD Law Professor Orly Lobel Pens New York Times article "My Ideas, My Boss's Property"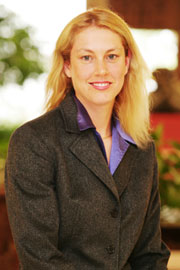 New York (April 13, 2014) – Today, the New York Times published an op-ed article by University of San Diego (USD) School of Law Professor Orly Lobel titled, "My Ideas, My Boss's Property." Lobel discusses how do-not-hire agreements are not the only way that corporations are taking control of their employees' intellectual capital.
Lobel explains how the individual inventor is a hero in our popular imagination, but increasingly it is corporations, not people, who own inventions. This ownership runs deeper than inventions and artistic works, extending to skills, ideas and professional ties—tacit knowledge and social relations that cannot be subject to patent or copyright under the traditional scope of intellectual property, but which corporations lay claim to at increasing rates through employment agreements.
Lobel further explains that with more corporations demanding that employees pre-assign their intellectual property, there has been a steady decrease in inventor-owned patents. A couple of decades ago, individuals owned about 25 percent of all patents. Now, individuals own barely 10 percent; the rest are corporate-owned.
About Professor Lobel
An internationally acclaimed expert in the law and economics of human capital, Orly Lobel is the Don Weckstein Professor of Law at the University of San Diego and founding faculty member of the Center for Intellectual Property and Markets. She teaches and writes in the areas of employment law, intellectual property law, regulatory and administrative law, torts, behavioral economics, health policy, consumer law and trade secrets. Her current research focuses on innovation policy and intellectual property. Lobel's latest book is Talent Wants to Be Free: Why We Should Learn to Love Leaks, Raids, and Free-Riding.
About the University of San Diego School of Law
Celebrating 60 years of alumni success, the University of San Diego (USD) School of Law is recognized for the excellence of its faculty, depth of its curriculum, and strength of its clinical programs. Each year, USD educates approximately 900 Juris Doctor and graduate law students from throughout the United States and around the world. The law school is best known for its offerings in the areas of business and corporate law, constitutional law, intellectual property, international and comparative law, public interest and taxation.
USD School of Law is one of the 81 law schools elected to the Order of the Coif, a national honor society for law school graduates. The law school's faculty is a strong group of outstanding scholars and teachers with national and international reputations and currently ranks 23rd worldwide in all-time faculty downloads on the Social Sciences Research Network (SSRN). The school is accredited by the American Bar Association and is a member of the Association of American Law Schools. Founded in 1954, the law school is part of the University of San Diego, a private, nonprofit, independent, Roman Catholic university chartered in 1949.