Chris Joh's Tax Experience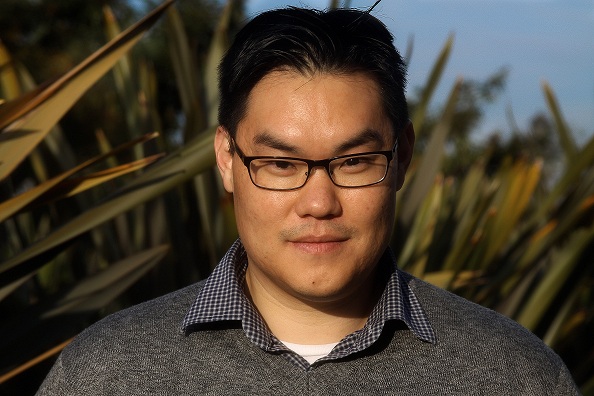 San Diego (Feb 18, 2014) – Chris Joh '14 (JD) considers the semester he spent in USD's tax clinic an important step on his path to becoming a tax attorney.
Joh completed his undergraduate work at University of Nevada in Las Vegas, majoring in accounting. After graduation, he worked for four years for a public accounting firm where he came to realize that a law degree would be a strong complement to a business career. He chose USD because of the reputation of its tax program, and he hasn't been disappointed, noting his excellent professors and the wide variety of course offerings.
Although Joh has been in the part-time program working full time throughout law school, he was able to get time off from his job during one semester to allow him to participate in the federal tax clinic. The clinic is run like an actual law firm specializing in tax. Joh met with low income clients and maintained case files, giving status updates weekly to Professor Carpenter, the supervising attorney.
Joh found the experience of helping low-income people in the clinic very rewarding. Often his more unsophisticated clients just didn't understand what the IRS was asking from them. In many cases, there was no question that the taxpayer had liability, so Joh's job was to help them negotiate a settlement with the IRS. In one memorable case, Joh realized after reviewing a client's filings that the client, who thought she owed money to the IRS, was actually entitled to a refund.
Joh believes that the mentoring he has received from professors, colleagues and supervisors has equipped him to deal with sophisticated tax projects. Learning the substantive law has been important, but learning to manage clients in a professional environment in the tax clinic will enable him to hit the ground running when he starts his career. After graduation, Joh plans to pursue an LLM in Tax.
About the University of San Diego School of Law
Recognized for the excellence of its faculty, curriculum and clinical programs, the University of San Diego (USD) School of Law enrolls approximately 900 Juris Doctor and graduate law students from throughout the United States and around the world. The law school is best known for its offerings in the areas of business and corporate law, constitutional law, intellectual property, international and comparative law, public interest law, and taxation.
USD School of Law is one of the 81 law schools elected to the Order of the Coif, a national honor society for law school graduates. The law school's faculty is a strong group of outstanding scholars and teachers with national and international reputations and currently ranks 23rd worldwide in all-time faculty downloads on the Social Sciences Research Network (SSRN). The school is accredited by the American Bar Association and is a member of the Association of American Law Schools. Founded in 1954, the law school is part of the University of San Diego, a private, nonprofit, independent, Roman Catholic university chartered in 1949.