USD Law Professor Martin Comments in Daily Transcript's, "Twitter libel lawsuit raises new-media questions"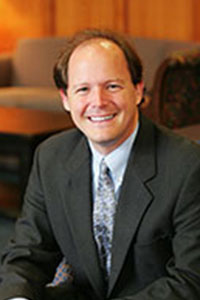 San Diego (January 16, 2014) – University of San Diego (USD) School of Law Professor Shaun Martin was quoted in a San Diego Daily Transcript article about the first libel lawsuit over a Twitter post to go to trial, and could determine how defamation is treated on social media.
In May 2011, Rhonda Holmes and law firm Gordon & Holmes sued shock rocker Courtney Love for defamation in a tweet directed at her former attorneys. Love's current attorneys argued that postings on the Internet are filled with rumor and exaggeration, and that Love's post should be viewed in that context. A Los Angeles judge rejected that reasoning, allowing the case to proceed to trial.
"You can libel someone on Twitter, you can libel someone on the Web, you can libel someone in print," Martin said. "The only slight difference is that because Twitter's messages are so short, and because they're fired off very quickly, it may be more likely a jury finds them to be hyperbole—and you can't sue over hyperbole."
Read the article on sddt.com.
About Professor Martin
Shaun P. Martin is a professor of law at the University of San Diego School of Law, where he teaches and writes in the areas of civil procedure, criminal law, and professional ethics and responsibility. Martin graduated magna cum laude from Harvard Law School. He was USD's Herzog Endowed Scholar in 2007 and received USD's Thorsnes Prize for Excellence in Teaching in 1999 and 2006. Martin was appointed by the State Bar of California to serve on the committee on Professional Responsibility and Conduct and is currently on the Advisory Rules Committee pursuant to an appointment by the United States Court of Appeal for the Ninth Circuit.
About the University of San Diego School of Law
Recognized for the excellence of its faculty, curriculum and clinical programs, the University of San Diego (USD) School of Law enrolls approximately 900 Juris Doctor and graduate law students from throughout the United States and around the world. The law school is best known for its offerings in the areas of business and corporate law, constitutional law, intellectual property, international and comparative law, public interest law, and taxation.
USD School of Law is one of the 81 law schools elected to the Order of the Coif, a national honor society for law school graduates. The law school's faculty is a strong group of outstanding scholars and teachers with national and international reputations and currently ranks 23rd worldwide in all-time faculty downloads on the Social Sciences Research Network (SSRN). The school is accredited by the American Bar Association and is a member of the Association of American Law Schools. Founded in 1954, the law school is part of the University of San Diego, a private, nonprofit, independent, Roman Catholic university chartered in 1949.