USD Law Professor Orly Lobel Authors Wall Street Journal Article about the Demotivation of Employees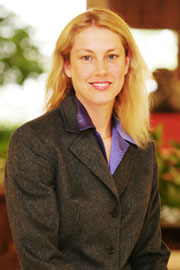 New York (January 22, 2014) – Today, the Wall Street Journal published an article by University of San Diego (USD) School of Law Professor Orly Lobel titled, "Why Non-Competes May Give You the Least Desirable Employees."
In the article, Lobel explains how guarding those talented recruits too jealously can wilt their independence and prove counter-productive. Companies, especially startups, desperately need independent minds and brilliant insiders to compete in the market, but talent is mobile and the war is fierce. The default impulse nowadays is to ask any new recruit to sign a non-compete agreement paired with a robust nondisclosure agreement.
This basically forces the potential hire, in advance, to sign over all future knowledge, experience and connections he or she might gain during employment. It may be counterintuitive to learn that tying down your new recruits and binding them to your firm can be quite destructive.
In a recent study, Lobel and collaborator On Amir, found that non-competes can actually decrease motivation, leading employees who sign them to perform worse than those who are free to leave and compete in the same field in the future.
Read the entire article on
wsj.com
.
About Professor Lobel
An internationally acclaimed expert in the law and economics of human capital, Orly Lobel is the Don Weckstein Professor of Law at the University of San Diego and founding faculty member of the Center for Intellectual Property and Markets. She teaches and writes in the areas of employment law, intellectual property law, regulatory and administrative law, torts, behavioral economics, health policy, consumer law and trade secrets. Her current research focuses on innovation policy and intellectual property. Lobel's latest book is Talent Wants to Be Free: Why We Should Learn to Love Leaks, Raids, and Free-Riding.
About the University of San Diego School of Law
Recognized for the excellence of its faculty, curriculum and clinical programs, the University of San Diego (USD) School of Law enrolls approximately 900 Juris Doctor and graduate law students from throughout the United States and around the world. The law school is best known for its offerings in the areas of business and corporate law, constitutional law, intellectual property, international and comparative law, public interest law, and taxation.
USD School of Law is one of the 81 law schools elected to the Order of the Coif, a national honor society for law school graduates. The law school's faculty is a strong group of outstanding scholars and teachers with national and international reputations and currently ranks 23rd worldwide in all-time faculty downloads on the Social Sciences Research Network (SSRN). The school is accredited by the American Bar Association and is a member of the Association of American Law Schools. Founded in 1954, the law school is part of the University of San Diego, a private, nonprofit, independent, Roman Catholic university chartered in 1949.