USD Alumna Shelley Berkley '76 (JD) Named CEO and Provost of Touro College and University System's Western Division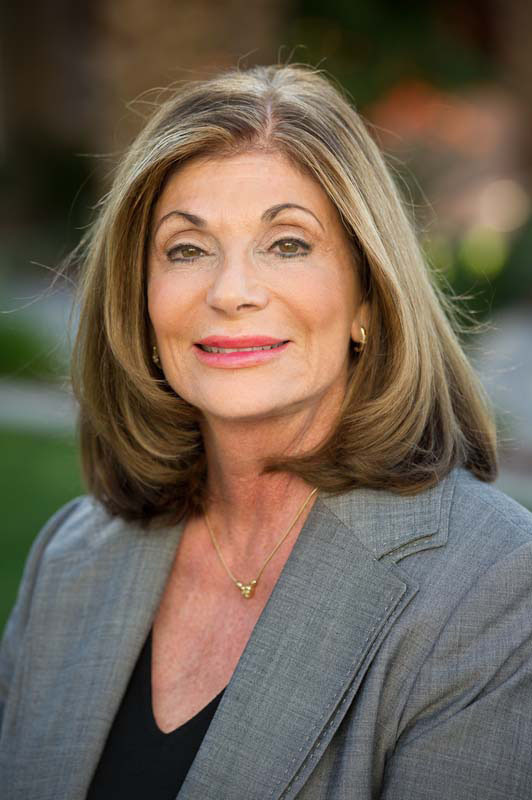 Las Vegas (December 18, 2013) – University of San Diego (USD) School of Law alumna and former United States Congresswomen Shelley Berkley (D-Nev.), '76 (JD), was appointed CEO and senior provost of Touro College and University (Touro) System's Western Division. Berkley will oversee the Nevada and California campuses. Dr. Alan Kadish, president and CEO of Touro, announced Berkley's appointment on December 18 after conducting a national search.
Berkley was elected to the United States House of Representatives in 1998 and represented Nevada's first Congressional District from 1999 to 2013. She was the first woman to serve the district and held the position for seven terms. Prior to her election to Congress, she served as a member of the Nevada State System of Higher Education's Board of Regents for eight years after serving in the Nevada State Legislature for one term.
During Berkley's 14 years in Congress, she served on the Transportation Committee, Small Business Committee, Veterans Affairs Committee, Foreign Affairs Committee, and the Ways and Means Committee. Berkley earned the title of "hardest working woman in politics" for her tireless work on issues including job creation, healthcare and renewable energy. She also was a champion for veterans, seniors, immigration reform and human rights. Among her most proud accomplishments was leading the efforts to construct the new Veterans Administration medical complex in southern Nevada and working with the California congressional delegation on important issues like protecting Lake Tahoe in northern California and supporting tourism in both states.
About the Touro College and University System
Touro is a system of non-profit institutions of higher and professional education. Touro College was chartered in 1970 primarily to enrich the Jewish heritage, and to serve the larger American and global community. Approximately 19,000 students are currently enrolled in its various schools and divisions. Touro College has branch campuses, locations and instructional sites in the New York area, as well as branch campuses and programs in Berlin, Jerusalem, Moscow, Paris and Florida. New York Medical College, Touro University California and its Nevada branch campus, as well as Touro University Worldwide and its Touro College Los Angeles division are separately accredited institutions within the Touro College and University System.
About the University of San Diego School of Law
Recognized for the excellence of its faculty, curriculum and clinical programs, the University of San Diego (USD) School of Law enrolls approximately 900 Juris Doctor and graduate law students from throughout the United States and around the world. The law school is best known for its offerings in the areas of business and corporate law, constitutional law, intellectual property, international and comparative law, public interest law, and taxation.
USD School of Law is one of the 81 law schools elected to the Order of the Coif, a national honor society for law school graduates. The law school's faculty is a strong group of outstanding scholars and teachers with national and international reputations and currently ranks 23rd worldwide in all-time faculty downloads on the Social Sciences Research Network (SSRN). The school is accredited by the American Bar Association and is a member of the Association of American Law Schools. Founded in 1954, the law school is part of the University of San Diego, a private, nonprofit, independent, Roman Catholic university chartered in 1949.