Inc. Magazine's Jeff Haden Interviews USD Law Professor Orly Lobel on "The Case Against Non-Compete Agreements"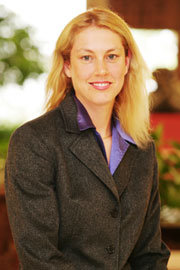 New York (November 19, 2013) – Today Inc. Magazine published a one-on-one interview with University of San Diego (USD) School of Law Professor Orly Lobel. In the article, Lobel discusses how non-compete agreements affect employee motivation and creative output within our economy, one of the topics in her new book, Talent Wants to Be Free: Why We Should Learn to Love Leaks, Raids, and Free-Riding.
In the interview with columnist Jeff Haden, Lobel challenges the commonly held business "best practice" that creativity-based companies should required employees to sign non-compete agreements to protect trade secrets and the company's talent pool.
"A non-compete is like a shotgun," said Lobel. "Trade secret protect is much more targeted and applicable."
For example, Lobel suggests using non-disclosure agreements that articulate exactly what the trade secrets are, including customer information. The traditional notion of trade secrets tends to be technical and process-oriented; today trade secrets cover a much broader area. Trade secrets can protect pricing, business strategies, client information and even client lists, even marketing strategies.
The key is to be very specific: "We taught you this, or we gave you access to that, and it remains ours." That won't totally protect you from reverse engineering, but the message is over time good for everyone.
Read the full article on inc.com.
About Professor Lobel
An internationally acclaimed expert in the law and economics of human capital, Orly Lobel is the Don Weckstein Professor of Law at the University of San Diego and founding faculty member of the Center for Intellectual Property and Markets. She teaches and writes in the areas of employment law, intellectual property law, regulatory and administrative law, torts, behavioral economics, health policy, consumer law and trade secrets. Her current research focuses on innovation policy and intellectual property. Lobel's latest book is Talent Wants to Be Free: Why We Should Learn to Love Leaks, Raids, and Free-Riding.
About the University of San Diego School of Law
Recognized for the excellence of its faculty, curriculum and clinical programs, the University of San Diego (USD) School of Law enrolls approximately 900 Juris Doctor and graduate law students from throughout the United States and around the world. The law school is best known for its offerings in the areas of business and corporate law, constitutional law, intellectual property, international and comparative law, public interest law, and taxation.
USD School of Law is one of the 81 law schools elected to the Order of the Coif, a national honor society for law school graduates. The law school's faculty is a strong group of outstanding scholars and teachers with national and international reputations and currently ranks 23rd worldwide in all-time faculty downloads on the Social Sciences Research Network (SSRN). The school is accredited by the American Bar Association and is a member of the Association of American Law Schools. Founded in 1954, the law school is part of the University of San Diego, a private, nonprofit, independent, Roman Catholic university chartered in 1949.