Ubiquiti Networks Appoints USD Law Alumnus Steven R. Altman '86 (JD) To Its Board Of Directors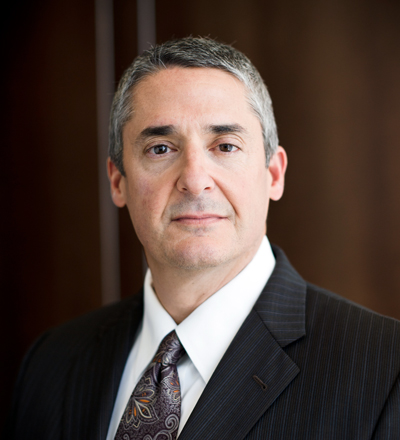 San Jose, Calif. (October 28, 2013) – Ubiquiti Networks, Inc. today announced it has named University of San Diego (USD) School of Law alumnus Steven R. Altman, '86 (JD), Vice Chairman of Qualcomm, to the company's board of directors.
"Steve Altman's extensive experience in the wireless communications market is a powerful addition to our Board of Directors," said Robert J. Pera, CEO at Ubiquiti Networks. "Altman will be an important contributor to our next phase of growth."
Altman first joined Qualcomm in 1989 as corporate counsel and was the chief architect of the company's strategy for licensing its broad intellectual property portfolio for wireless communications, which accelerated the growth of CDMA technology.
Under Altman's leadership, Qualcomm entered into domestic and international licensing agreements with the world's largest telecommunications and electronics companies. He became vice president and general counsel of Qualcomm in 1992. In 1998, he was appointed executive vice president, and in 2000 he was named president of Qualcomm's Technology Licensing Division.
From 2005 to 2011, Altman was appointed and served as the president of Qualcomm where his leadership and contributions helped drive the company's successful growth, evolution and expansion.
Altman graduated from Northern Arizona University in 1983 with a bachelor's degree in political science and administration. He received his Juris Doctor from the USD School of Law in 1986.
"Ubiquiti has impressed me as an innovator of wireless technologies," said Altman. "I'm excited to be joining Ubiquiti's board during a time of such rapid growth and look forward to lending my guidance as the company continues to expand."
All changes to the Ubiquiti Networks Board of Directors were effective as of October 25, 2013.
About Ubiquiti Networks
Ubiquiti Networks (NASDAQ: UBNT) is closing the digital divide by building network communication platforms for everyone and everywhere. With over 10 million devices deployed in over 180 countries, Ubiquiti is transforming under-networked businesses and communities. The company's leading edge platforms, airMAX®, UniFi®, airFiber®, airVision®, mFi® and EdgeMAX® combine innovative technology, disruptive price performance and the support of a global user community to eliminate barriers to connectivity. For more information, visit www.ubnt.com.
About the University of San Diego School of Law
Recognized for the excellence of its faculty, curriculum and clinical programs, the University of San Diego (USD) School of Law enrolls approximately 900 Juris Doctor and graduate law students from throughout the United States and around the world. The law school is best known for its offerings in the areas of business and corporate law, constitutional law, intellectual property, international and comparative law, public interest law, and taxation.
USD School of Law is one of the 81 law schools elected to the Order of the Coif, a national honor society for law school graduates. The law school's faculty is a strong group of outstanding scholars and teachers with national and international reputations and currently ranks 23rd worldwide in all-time faculty downloads on the Social Sciences Research Network (SSRN). The school is accredited by the American Bar Association and is a member of the Association of American Law Schools. Founded in 1954, the law school is part of the University of San Diego, a private, nonprofit, independent, Roman Catholic university chartered in 1949.