USD Law Student Michael Wang Finds Fulfillment in Summer Internship at U.S. Embassy in Beijing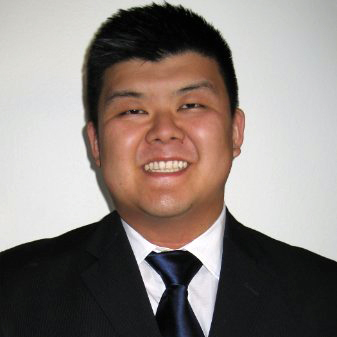 San Diego (October 9, 2013) - Thanks to a grant from the Price Family Foundation, Michael Wang, '13 (JD), spent the summer of 2013 as a legal intern with the United States' Trade Representative at the U.S. Embassy in Beijing. Wang, especially interested in international trade issues because of the way trade profoundly affects the everyday lives of ordinary people, hopes to find work after law school in this area.
"Because I am bi-lingual, I was able to assist, among other things, with translation and editing of U.S. official comments to the Chinese government and with analysis of Chinese policies and laws that might restrict market access for U.S. companies," said Wang.
Wang's summer work program in China provided him much needed international legal experience with the added perk of direct access to Chinese cuisine.
"I love to cook," said Wang. "I could get everything I needed at the local markets."
His specialty is super-spicy hot-pot containing a variety of foods in a fermented soup base made with dried chili peppers and Sichuan peppercorns, served with sesame oil dipping sauce and rice. Wang makes his own dumplings, too.
A not-so-enjoyable aspect of life in Beijing was dealing with the air pollution there. "My workplace had expensive filters to clean the air, but my apartment did not, and by the end of the summer, I had a chronic cough and felt pretty unwell. When I returned to the U.S., I had a new appreciation for the air we breathe: I could actually exercise outdoors for the first time in months."
But this downside to his China experience was outweighed by the uniquely valuable insights Wang gleaned. "Nowhere else could I have had the opportunity to assist in negotiations between U.S. attorneys and Chinese officials. Observing how the negotiating styles of the two sides affected the discussion is something that I could never learn about in a book. For me, with my interest in U.S/China trade, Beijing was the place to be."
Wang's journey to a career in international law began when he came to this country from China on an exchange program as a teenager. He spoke very little English. "As a teenager, you just have to find a way to fit in socially, and learning the language is a big part of that. So I didn't really have a choice."
After high school, Wang went on to graduate from San Diego State University with a degree in journalism. "Although my mom was a judge in China, I resisted becoming a lawyer at first. I wanted to follow a more creative, artistic path." Six years later he came around to the idea and started law school at Thomas Jefferson School of Law, transferring to USD the following year.
This past January Wang became a US citizen. "I'm working now to bring first my mom, then my dad to this country.
About the University of San Diego School of Law
Recognized for the excellence of its faculty, curriculum and clinical programs, the University of San Diego (USD) School of Law enrolls approximately 900 Juris Doctor and graduate law students from throughout the United States and around the world. The law school is best known for its offerings in the areas of business and corporate law, constitutional law, intellectual property, international and comparative law, public interest law, and taxation.
USD School of Law is one of the 81 law schools elected to the Order of the Coif, a national honor society for law school graduates. The law school's faculty is a strong group of outstanding scholars and teachers with national and international reputations and currently ranks 23rd worldwide in all-time faculty downloads on the Social Sciences Research Network (SSRN). The school is accredited by the American Bar Association and is a member of the Association of American Law Schools. Founded in 1954, the law school is part of the University of San Diego, a private, nonprofit, independent, Roman Catholic university chartered in 1949.