USD Professor of Law Shaun Martin Comments on AP Article about Former San Diego Mayor Bob Filner's Court Appearance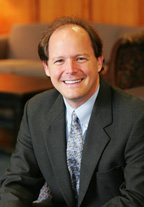 San Diego (October 16, 2013) – University of San Diego (USD) School of Law Professor Shaun Martin was quoted in an Associated Press article about former San Diego Mayor Bob Filner's court appearance to answer charges that he put a woman in a headlock, kissed another against her will and grabbed the buttocks of a third.
"Guilty," he told a judge three times during a brief hearing before making a quiet exit and avoiding a throng of reporters.
His appearance before Judge Robert J. Trentacosta, presiding judge of San Diego County Superior Court, was a sharp contrast to his resignation speech less than two months ago in which Finer said he was the victim of a lynch mob and denied that his actions amounted to harassment.
Filner blamed his own shortcomings then but also said those failures were "ammunition" for city power brokers who pointed the gun and the news media that "pulled the trigger."
The plea came as a grand jury prepared to begin hearing weeks of testimony about Filner's behavior. It avoids the prospect of a long, expensive trial that University of San Diego Professor of Law Shaun Martin said would be risky for both sides.
"You basically had a trade-off — no time served in return for a felony plea. Both sides got something, and both sides left something on the table, which is how most plea deals work out," Martin said.
About Professor Martin
Shaun P. Martin is a professor of law at the University of San Diego School of Law, where he teaches and writes in the areas of civil procedure, criminal law, and professional ethics and responsibility. Martin graduated magna cum laude from Harvard Law School. He was USD's Herzog Endowed Scholar in 2007 and received USD's Thorsnes Prize for Excellence in Teaching in 1999 and 2006. Martin was appointed by the State Bar of California to serve on the committee on Professional Responsibility and Conduct and is currently on the Advisory Rules Committee pursuant to an appointment by the United States Court of Appeal for the Ninth Circuit.
About the University of San Diego School of Law
Recognized for the excellence of its faculty, curriculum and clinical programs, the University of San Diego (USD) School of Law enrolls approximately 900 Juris Doctor and graduate law students from throughout the United States and around the world. The law school is best known for its offerings in the areas of business and corporate law, constitutional law, intellectual property, international and comparative law, public interest law, and taxation.
USD School of Law is one of the 81 law schools elected to the Order of the Coif, a national honor society for law school graduates. The law school's faculty is a strong group of outstanding scholars and teachers with national and international reputations and currently ranks 23rd worldwide in all-time faculty downloads on the Social Sciences Research Network (SSRN). The school is accredited by the American Bar Association and is a member of the Association of American Law Schools. Founded in 1954, the law school is part of the University of San Diego, a private, nonprofit, independent, Roman Catholic university chartered in 1949.