USD Law Professor Orly Lobel Comments on Mayor Filner-City of San Diego Mediation Process for KNSD-TV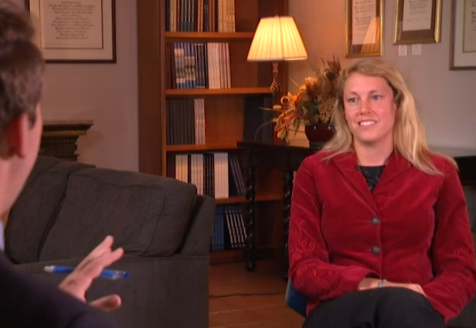 San Diego (August 21, 2013) – University of San Diego (USD) School of Law Professor Orly Lobel commented on a KNSD-TV NBC 7 news story that aimed to pull the shroud of mystery from the mediation process involving the City of San Diego and Mayor Bob Filner. Filner has resisted efforts to force him out of office in recent weeks amid multiple allegations that paint him as a serial perpetrator of sexual harassment.
Despite the optimism of some participants, Lobel said residents may need to wait weeks to learn the outcome of mediation between Filner, City Attorney Jan Goldsmith, City Council President Todd Gloria and City Councilmember Kevin Faulconer.
Participants have been unwilling to share details of what's being discussed at the table, citing a request from the mediator, retired federal Judge Lawrence Irving.
NBC 7 News reported seeing Filner and Goldsmith in a single room separated by a long table, which is not how ordinary mediation takes place. Lobel explained that traditional mediation allows opposing sides to caucus in separate rooms and meet in a third room for discussion.
"His primary bargaining chip is that he has not resigned yet," said Lobel. "The city would like him to resign."
Lobel speculated that Filner will want some kind of promise by the City that they'll pay any attorney's fees and damages from the sexual harassment cases that have been filed against him.
Watch the story on nbcsandiego.com.
About the University of San Diego School of Law
Recognized for the excellence of its faculty, curriculum and clinical programs, the University of San Diego (USD) School of Law enrolls approximately 900 Juris Doctor and graduate law students from throughout the United States and around the world. The law school is best known for its offerings in the areas of business and corporate law, constitutional law, intellectual property, international and comparative law, public interest and taxation.
USD School of Law is one of the 81 law schools elected to the Order of the Coif, a national honor society for law school graduates. The law school's faculty is a strong group of outstanding scholars and teachers with national and international reputations and currently ranks 23rd worldwide in all-time faculty downloads on the Social Sciences Research Network (SSRN). The school is accredited by the American Bar Association and is a member of the Association of American Law Schools. Founded in 1954, the law school is part of the University of San Diego, a private, nonprofit, independent, Roman Catholic university chartered in 1949.