USD Law Professor Donald Dripps Comments on Airport Security Search and Detainment in U.S. News & World Report Article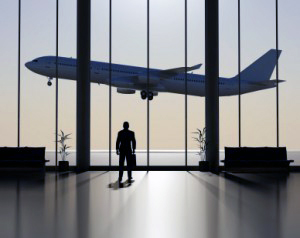 San Diego (August 19, 2013) - Today University of San Diego (USD) School of Law Professor Donald Dripps commented in a U.S. News & World Report article that explores the legality of detaining individuals suspected of carrying classified information through American airports.
On Sunday, British police detained David Miranda, Guardian reporter Glenn Greenwald's partner, at a London airport for nine hours and seized various electronics in an apparent effort to repossess information shared by NSA whistleblower Edward Snowden.
Dripps, an expert on criminal procedure law at USD, agreed with other prominent attorneys polled that a similar search could happen at an American airport.
"Under current U.S. law, computer files, including text files, receive no greater Fourth Amendment protection than other effects," Dripps explained to U.S. News. "To seize computer files they need only an ordinary warrant based on probable cause to believe the search will discover evidence of an offense."
According to Dripps, under ordinary circumstances "British law imposes more regulations on police conducting searches of computer files than does U.S. law."
Read the full article on usnews.com.
About the University of San Diego School of Law
Recognized for the excellence of its faculty, curriculum and clinical programs, the University of San Diego (USD) School of Law enrolls approximately 900 Juris Doctor and graduate law students from throughout the United States and around the world. The law school is best known for its offerings in the areas of business and corporate law, constitutional law, intellectual property, international and comparative law, public interest and taxation.
USD School of Law is one of the 81 law schools elected to the Order of the Coif, a national honor society for law school graduates. The law school's faculty is a strong group of outstanding scholars and teachers with national and international reputations and currently ranks 23rd worldwide in all-time faculty downloads on the Social Sciences Research Network (SSRN). The school is accredited by the American Bar Association and is a member of the Association of American Law Schools. Founded in 1954, the law school is part of the University of San Diego, a private, nonprofit, independent, Roman Catholic university chartered in 1949.