Sandusky Prosecutor and USD Law Alumnus Joseph McGettigan '81 (JD) Sheds Spotlight for Quieter Legal Life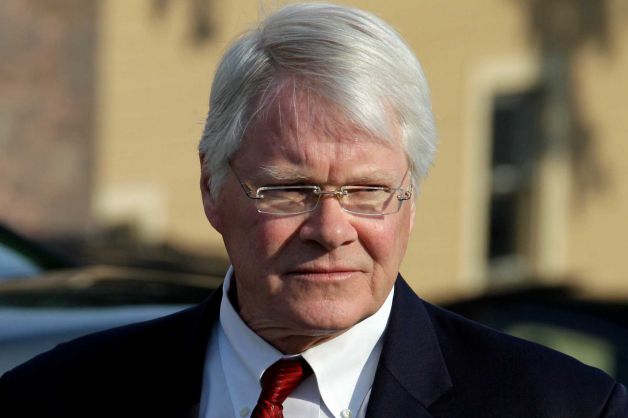 Berwyn, Pa. (August 12, 2013) – USD School of Law alumnus Joseph McGettigan, '81 (JD), is probably most well-known for his prosecution of the multimillionaire John E. du Pont, accused of killing champion Olympic wrestler David Schultz in 1996 at his mansion in Philadelphia. The wealthy heir to the du Pont chemical company's fortune pleaded not guilty by reason of insanity and spent an estimated $14 million on a defense. McGettigan, who was then a first assistant prosecutor in Delaware County, Pa., won a third-degree murder conviction.
In 2012, McGettigan was Pennsylvania's State Deputy Attorney General and lead prosecutor on yet another case that garnered nationwide media attention, the Jerry Sandusky child molestation case that brought down famed Pennsylvania State University football coach Joe Paterno and three of the school's top leaders.
Now, a year after the trial that enthralled much of the country and sports world and ended with Sandusky's 30- to 60-year prison sentence for child sexual abuse, McGettigan has stepped back into a more anonymous life at a law practice in Berwyn, Pa.
As a member of McAndrews Law Offices, McGettigan works alongside his former co-counsel in the du Pont case, Dennis McAndrews. He is focusing on cases involving victims of abuse that occurred in institutional settings, such as schools, colleges, and religious organizations.
"I love it," McGettigan said in a recent Philly.com article. "I couldn't be happier."
Born and raised in Philadelphia, McGettigan, 64, worked in the U.S. Attorney General's Office and the U.S. Attorney's Office, and served as a district attorney in Delaware County and Philadelphia. He also worked in Hollywood as a legal consultant, and wrote for the short-lived 2001 legal drama Philly. McGettigan graduated from Temple University with a degree in English literature, and from the University of San Diego School of Law.
About the University of San Diego School of Law
Recognized for the excellence of its faculty, curriculum and clinical programs, the University of San Diego (USD) School of Law enrolls approximately 900 Juris Doctor and graduate law students from throughout the United States and around the world. The law school is best known for its offerings in the areas of business and corporate law, constitutional law, intellectual property, international and comparative law, public interest and taxation.
USD School of Law is one of the 81 law schools elected to the Order of the Coif, a national honor society for law school graduates. The law school's faculty is a strong group of outstanding scholars and teachers with national and international reputations and currently ranks 23rd worldwide in all-time faculty downloads on the Social Sciences Research Network (SSRN). The school is accredited by the American Bar Association and is a member of the Association of American Law Schools. Founded in 1954, the law school is part of the University of San Diego, a private, nonprofit, independent, Roman Catholic university chartered in 1949.