Professor Orly Lobel Discusses "Gaming the System" on Huffington Post Online Roundtable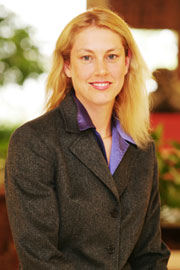 San Diego (October 17, 2012) - University of San Diego School of Law's Herzog Endowed Scholar and Professor of Law Orly Lobel appeared on the Huffiington Post's website as a member of a panel of experts to discuss news that the United States government overpaid unemployment benefits by $14 billion in 2011.
Host Mike Sacks and guests Jillian Berman, associate business editor at HuffPost; Chuck Kurtz, freelance journalist; Jeff Kreisler, comedian and author; and Neil Sroka, press secretary for Progressive Change, shared stories of individual greed and lack of government oversight that coalesced into the perfect storm of unemployment waste.
Lobel brought broader strokes to the conversation to shift away from tales of unemployemnt abuse to focus on the other side of the debate about whether we're paying out enough unemployment insurance, ensuring that coverage is broad enough and that the depth of replacement wages during times of unemployment is deep enough.
"Clearly there is not enough coverage of people who are more in the contingent work force," she said. "Eligibility has gone down. There are a lot of requirements that seem very harsh in different states, and there is very broad variation between states."
Later in the discussion, Lobel went on to further address the issue of underemployment, and stated that we have to accept the fact that people who have a certain level of training, who have advanced degrees, should be allowed to take more time, even during economic downturns, to look for a job that will truly fit their skills and training.
She pointed to empirical studies about unemployment insurance that show even a healthy economy has some degree of unemployment, which means that people are rightly searching for the job that best fits their skills and will use their human capital in the best way possible. She feels that rushing people into any kind of job is a signal of an unhealthy economy.
Watch the full panel discussion on huffingtonpost.com.
About the University of San Diego School of Law
Recognized for the excellence of its faculty, curriculum and clinical programs, the University of San Diego (USD) School of Law enrolls approximately 900 Juris Doctor and graduate law students from throughout the United States and around the world. The law school is best known for its offerings in the areas of business and corporate law, constitutional law, intellectual property, international and comparative law, public interest and taxation.
USD School of Law is one of the 81 law schools elected to the Order of the Coif, a national honor society for law school graduates. The law school's faculty is a strong group of outstanding scholars and teachers with national and international reputations and currently ranks 23rd worldwide in all-time faculty downloads on the Social Sciences Research Network (SSRN). The school is accredited by the American Bar Association and is a member of the Association of American Law Schools. Founded in 1954, the law school is part of the University of San Diego, a private, nonprofit, independent, Roman Catholic university chartered in 1949.