Delavan Dickson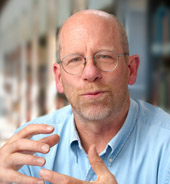 E-mail: dickson@sandiego.edu
Phone: (619) 260-4013
Featured USD Experts
Delavan Dickson
Professor
Political Science
Constitutional Law: Federalism & Government
Civil Rights and Liberties, Judicial Behavior
Delavan Dickson, PhD, has taught at USD since 1987 in the Department of Political Science and International Relations. He teaches Introduction to Political Science and a variety of upper division law courses, including Constitutional Law, Judicial Behavior, Comparative Law, and International Law. His research focuses on the U.S. Supreme Court, justice in common law countries, lay justice, and the relationship between law and democracy.
Dickson is currently focusing on Constitutional Law: Federalism and Government Structures, Constitutional Law: Civil Rights and Liberties, Judicial Behavior, Comparative Law, International Law, American Politics, British Law and Politics.
Educational Background
University of Madrid (Complutense)
PhD, University of Southern California
JD, University of California, Los Angeles
MA, University of California, Los Angeles
BA, Humboldt State University
Publications
The Supreme Court in Conference (1940-1985) (Oxford University Press, 2001).
National Award Winner, "Best Book in Government and Political Science," Association of American Publishers.
"State Court Defiance and the Limits of Supreme Court Authority: Williams v. Georgia Revisited," 103 Yale Law Journa l 1423 (1994).
"The Selection and Appointment of Magistrates in England and Wales," 23 University of Toledo Law Review 697 (1992). This article was republished with some modifications in both English and Spanish in the Comparative Juridical Review , (1993) (Translated into Spanish by Josefina Perez Espino).
"Give Me Security or Give Me Death," a chapter in Comparative Politics and the War on Terror (2005).