Mike Williams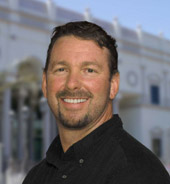 E-mail: jmwilliams@SanDiego.edu
Phone: (619) 260-4012
Featured USD Experts
Mike Williams
Associate Professor
Political Science and International Relations


J. Michael Williams, J.D., Ph.D., is an alumnus of the University of San Diego (1992) and has been a member of the faculty since 1999. He currently serves as the chair of the Department of Political Science and International Relations. Williams offers undergraduate courses on introduction to political science, comparative politics, politics in sub-Saharan Africa, and politics in South Africa. His research focuses on African politics, with special interests in democratization, indigenous political structures, local governance, rule of law, the courts and constitutionalism. He has published numerous articles and one book on the chieftaincy in South Africa - Chieftaincy, the State, and Democracy: Political Legitimacy in Post-Apartheid South Africa (Indiana University Press, 2010).
Williams'' research has focused on the politics of South Africa, with a specific focus on the processes of democratization in rural South Africa since 1994. His book The Chieftaincy, the State, and Democracy: Political Legitimacy in Post-Apartheid South Africa examines how so-called "traditional" chiefs have sought to establish and maintain political legitimacy in South Africa since the end of apartheid. His publications, "Leading from behind: democratic consolidation and the chieftaincy in South Africa" and "Legislating 'Tradition' in South Africa" examine the role of chiefs in the electoral process as well as the way in which they lobbied the government for recognition and protection. His current research focuses on rule of law and constitutionalism in sub-Saharan Africa with a specific focus on South Africa, Botswana, Ghana, and Uganda.
Williams has taught a variety of courses at USD, including an introduction to political science class as a freshmen preceptorial as well as upper division courses and graduate seminars in comparative, African, and South African politics. In addition to teaching departmental classes, Williams has participated in team-taught courses for the Honors Program on South Africa and religious and political identities. As the faculty advisor for the Washington Center Internship and Seminar Program, Williams takes students to Washington, D.C. each January for a two-week intersession course on American politics. Williams is also the 2009 recipient of USD's Davies Award for Faculty Achievement.
Educational Background
PhD, Political Science, University of Wisconsin-Madison
JD, Washington College of Law at the American University
BA, Political Science, University of San Diego