USD AVP of Enrollment, Stephen Pultz, Elected to NACAC Board of Directors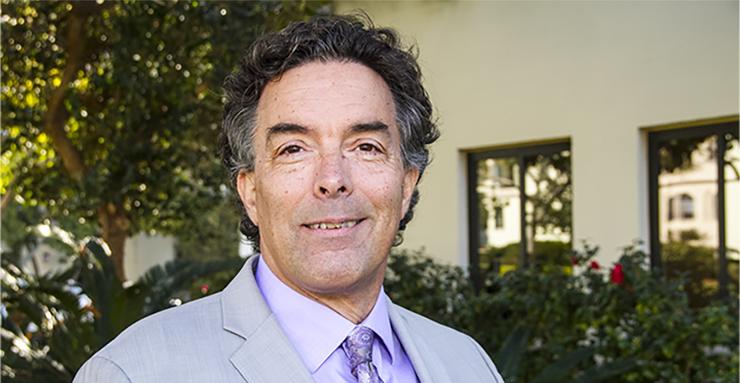 Stephen Pultz, University of San Diego's Assistant Vice President for Enrollment Management, has been named to the National Association for College Admission Counseling (NACAC) Board of Directors.
The NACAC, which is comprised of more than 13,000 high school counselors and college admission professionals from all over the world, is governed by the board. The directors are a group of experts elected by an assembly of delegates who are voting members of the national organization or are from one of its 23 affiliated organizations. The Board of Directors, led by the Executive Committee of the board, has full power, direction, and authority over the affairs of the association.
Over its 81-year history, the association has defined and promoted the highest ethical practices and professional standards, and, today, is the premiere organization for professional admission counseling training and networking. The association has worked toward increasing diversity and social justice through its efforts to provide a path to success through educational opportunities. Similarly, the NACAC's legislative advocacy has had an impact on educational policy at both the national and state levels.
Pultz, who has been a key member of USD's admissions team since 1999, was one of three new directors selected at the national NACAC Conference in Salt Lake City. Prior to this role, Pultz is a past president of the National Catholic College Admission Association.
Pultz's experience in admissions dates all the way back to 1987 when he began in the admissions office at American University. He became its director of admissions in 1997. In 1999, he went to USD where he first served as its admissions director for nearly 12 years before moving into his current role at USD in 2011.
Pultz's education background includes a bachelor's degree in communications at St. John's University in 1982 and a master's degree in Student Personnel at the Teachers College at Columbia University in 1985.