USD Propels Startup Company, Therapsy, Towards Success in Latin America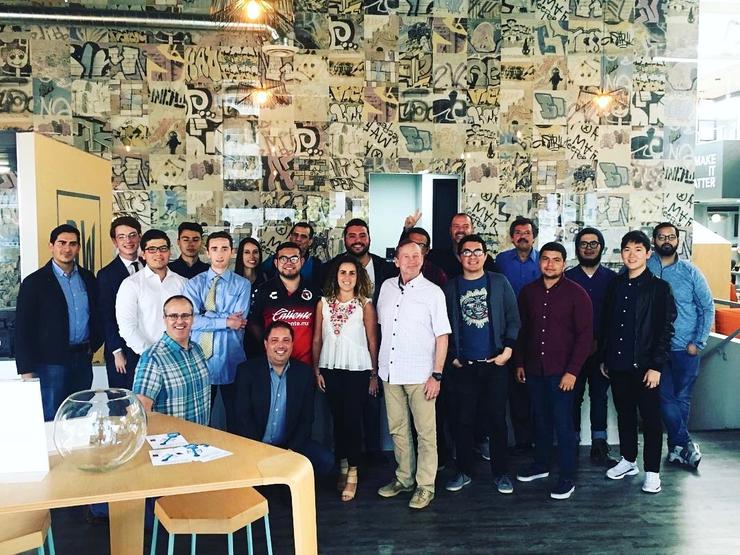 USD Continues Tradition of Business as a Force for Global Good
The Venture Vetting (V2) Pitch Competition at the University of San Diego School of Business is our "Shark Tank" for students. At this annual competition, students pitch their startup ideas to potential investors for the chance of winning up to $50,000 dollars in seed money to turn their business aspirations into reality. In recent years, the competition has become global, now including student startups from partner universities in Latin America.
One international team that benefited from this expansion is Therapsy, a startup company founded by Perla Nahle, a psychiatrist and entrepreneur, who is a native of Tijuana, Mexico. Perla was inspired to create Therapsy after losing a friend due to a mental illness and due to the increasing number of people who struggle with depression and anxiety. Her startup seeks to make treatment for mental illness more accessible and affordable by offering a web platform that allows people to get immediate mental health services via video calls with trained professionals. Her hope is that this will allow people to seek assistance faster and will help avoid the social stigma and costs associated with seeking help at a public clinic.
After Perla delivered an emotionally moving pitch at this year's V2 Pitch Competition in May, Therapsy placed second on V2's Latin American track. "V2 allowed us to validate Therapsy in an international market, which increased our visibility and gave us the opportunity to receive feedback from successful entrepreneurs and mentors from the United States," said Perla. "It further allowed us to experience the San Diego startup ecosystem."
Therapsy will soon embark on a new adventure, as Perla and her team get ready to participate in Startup-Chile's "The S Factory," a pre-acceleration program just for female-led startups. Start-Up Chile was launched by the Chilean government to spark new investment and entrepreneurship in Latin America. Forbes Magazine describes it as "one of the most active, unique and fastest growing accelerator programs in the world [where] accepted entrepreneurs can receive up to $80k in equity-free funding and $100k in perks." Therapsy is part of an elite group of just twenty startups, selected from over 185 projects from all around the world who applied to participate in the program.
This project is a testimony to the hard work of many people and organizations coming together to support new ventures that can change the world, including USD's V2 Pitch Competition through its partnerships with universities in Latin America. Therapsy is an example of the tremendous opportunities that exist in the thriving innovation hub of our San Diego-Tijuana region. Best of luck to Therapsy as they start their new adventure in Chile!