USD's Shiley-Marcos School of Engineering Receives $10 Million Gift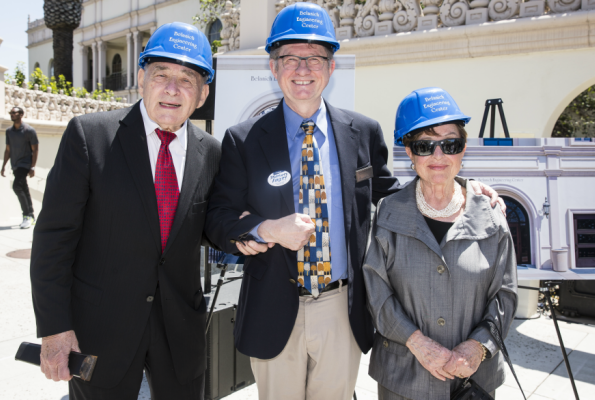 A $10 million gift from La Jolla residents Rafaela and John Belanich will provide state-of-the-art classrooms, laboratories and student innovation spaces for the university's Shiley-Marcos School of Engineering.
"This amazing gift will give us space where our students can practice being the Changemakers that will change the world," said Engineering Dean Chell Roberts.
The transformative gift was announced at a ceremony on Wednesday, April 25 to honor Rafaela Belanich '61 (BA), '77 (MA) and her husband, John, an engineer/real estate developer.
Upcon completion of the extensive renovations in Loma and Guadalupe Halls and intermediate annex building, the new facilities will be named the Belanich Engineering Center. The expansive 74,500-square-foot complex also will include space to develop bioengineering and environmental engineering programs, along with a new cyber security innovation space, conference rooms and faculty and administration offices.
Rafaela and John Belanich have been generous supporters of many San Diego institutions, including the La Jolla Music Society for The Conrad Prebys Performing Arts Center.
— Liz Harman