Toreros Prepare for Ole Music Fest Fun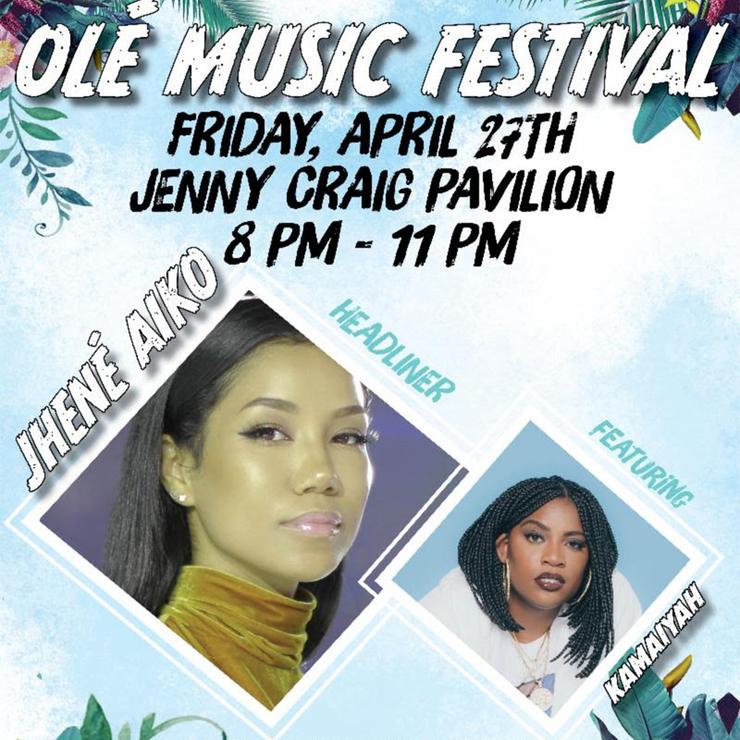 The Torero Program Board at the University of San Diego is set to host its annual spring event, the Ole Music Festival on Friday, April 27, from 8 to 11 p.m. in the Jenny Craig Pavilion.
This year's headlining music act is Jhené Aiko, an R&B singer-songwriter. Aiko's special music guest is Kamaiyah, an Oakland-based rapper and singer who just recently performed on back-to-back-Sundays at the 2018 Coachella Valley Music and Arts Festival in Indio, Calif.
Undergraduate student tickets for the Ole Music Fest are on sale now for $5 when you show your USD student ID at the Hahn University Center box office or the Jenny Craig Pavilion box office. Public (non-student) tickets can be purchased at the JCP box office or online via axs.com's link, https://www.axs.com/events/353520/jhene-aiko-featuring-special-guest-kamaiyah-tickets?q=jhene for $20. Doors to the JCP on Friday open at 7 p.m.
As a way to prepare for the fun of TPB's Ole Music Fest, the organization will host a special "Get Hyped for Ole" event from 5-7 p.m. on Thursday, April 26 in the Student Life Pavilion's Plaza Mayor. There will be free ice cream, fun giveaways, music and more. This event is free to all in the USD community.