USD Wine Classic Weekend: Enjoy Wine Events, Support Student Scholarships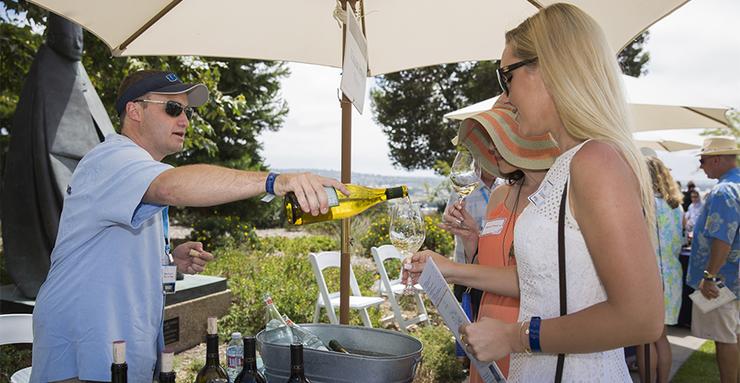 Just a few tickets remain for the University of San Diego's Ninth Annual Wine Classic on Sunday, July 16. The event takes place from 2 to 5 p.m. behind the Joan B. Kroc Institute for Peace and Justice. Net proceeds will benefit the Alumni Endowed Scholarship Fund. Tickets are $95 in advance and will be available at the door for $100​.
Some 700 University of San Diego alumni, parents and friends are expected to attend the wine tasting fundraiser featuring 30 USD-affiliated wineries, gourmet food stations, live music and a silent auction. ​Including​ this year's event the Wine Classic will have raised more than $400,000 for student scholarships.
Tickets also remain for the Vintners Dinner on Saturday, July 15. This event features a delectable four-course meal with wine pairings. Featured wineries this year include PlumpJack, Mountain View Vintners, Brooks Note and Emmolo. The dinner takes place at 6 p.m. in the La Gran Terraza restaurant on the USD campus. Tickets are $150.
"What makes the USD Wine Classic so great is that it was created by alumni, features more than 30 wineries, many with USD family and alumni connections, and all proceeds go to much-needed scholarships for deserving USD students," said University of San Diego Senior Alumni Relations Director Charles Bass. "And, it's a lot of fun!"
Sponsors for this year's Wine Classic include Bartell Hotels and McGuire Research.
For tickets and more information go to www.USDWineClassic.com or call (619) 260-4819.
— Liz Harman