Semester-Ending Candlelight Mass on May 21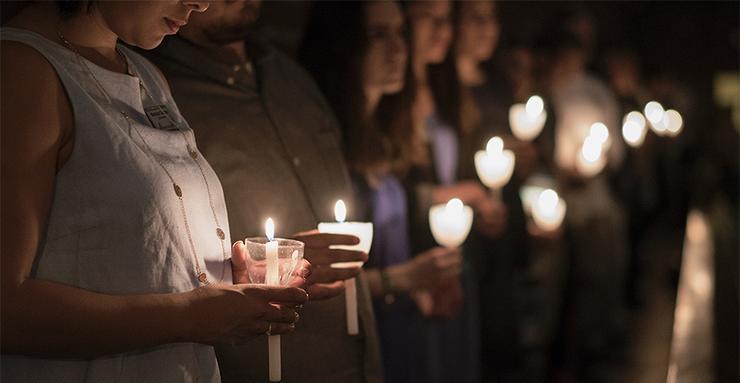 Sunday night throughout the academic year at the University of San Diego's Founders Chapel is a great place to be in community and to build community with members of the entire campus.
One of the truly special Sunday events takes place at the end of each semester when the Candlelight Mass is held. This Sunday, May 21, at 9 p.m., Founders Chapel will shine brightly everywhere for the year-ending mass.
In addition to candlelight in the hands of those in attendance, there will also be an inspiring talk by a graduating student in USD's Class of 2017, Mary Beth Putz. She will reflect on how her experience in Founders Chapel and with University Ministry has impacted her college experience.
The entire University of San Diego campus community is encouraged and welcome to attend this special event.
As a result of the Candlelight Mass, there will only be the 9 p.m. Mass on Sunday. There will not be a 7 p.m. Mass.