USD Creates Center for Ethics, Economics and Public Policy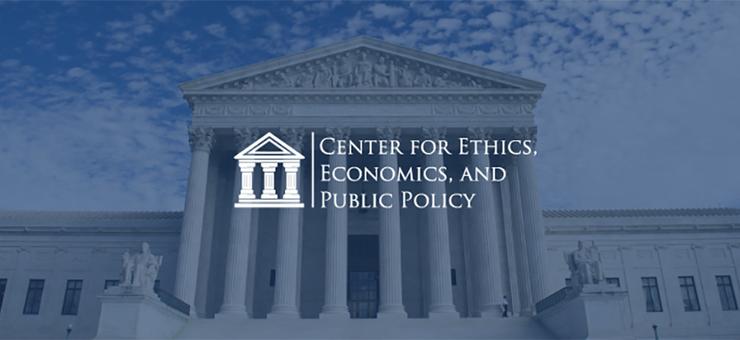 The University of San Diego announced today the creation of the Center for Ethics, Economics and Public Policy (CEEPP). The center, established with $1.8 million in gifts from seven donors, advances rigorous, interdisciplinary teaching and scholarship on the impact of social norms, markets, and public policies on human freedom, well-being, and justice.
The center is a collaborative effort between the College of Arts and Sciences and School of Business. It is devoted to promoting research and teaching that bridges the gap between philosophy, economics and political science, and as part of its vision, the center will host a series of public events featuring national experts who are able to speak to the intersection of these issues. In addition, the center will facilitate the development of a new undergraduate curriculum integrating the study of Politics, Philosophy and Economics.
"We are honored that so many donors are joining us in the effort to promote a vibrant exchange of ideas," said James T. Harris, III, DEd, University of San Diego president. "Centers like this will help us fulfill our strategic vision of educating students who are dedicated changemakers, actively engaged in their education and caring for our common home."
Professor of Philosophy Matt Zwolinski will serve as director of the center. A member of USD's faculty since 2003, Professor Zwolinski has a long-standing interest in the intersection of ethics, economics and public policy.
"This center is about fostering broad and open conversation about important issues of public policy," said Dr. Zwolinski. "We want to expose students to a wide range of competing viewpoints, and help them to think critically about what really matters, and what really works, when it comes to making the world a better place."
Among the CEEPP's first events will be a debate on immigration policy, which is scheduled for March 16.
"We are pleased that the university's vision for the center will inspire debate and discovery both inside and outside the classroom," said Malin Burnham, vice-chairman of Cushman & Wakefield on behalf of his fellow donors to the center. "This exciting exchange of ideas will benefit students, the San Diego community and our region for many years to come."
CEEPP is funded by contributions from a variety of sources. Supporters include James Brennan (Enlightened Brand Ventures), Malin Burnham (Cushman & Wakefield), Charles Koch Foundation, Peter Farrell (ResMed, Inc.), Kevin Washington (Aviation Partners) and Charles Wax (Waxie).