USD Veterans Legal Clinic Expands Services for San Diego Veterans, Adds Discharge Upgrades and VA Disability Appeals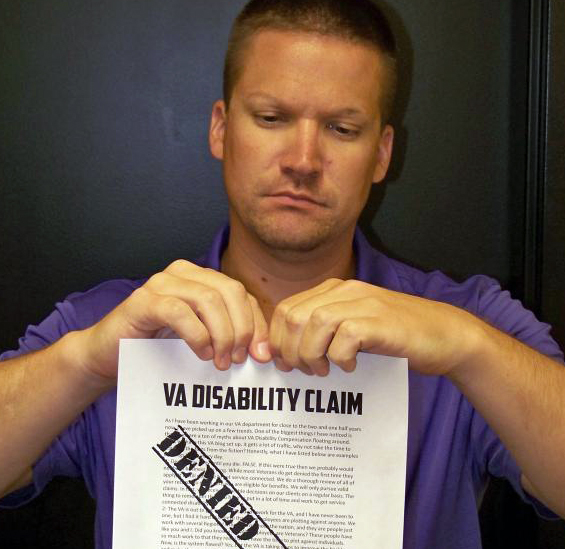 San Diego (January 17, 2014) – The Veterans Legal Clinic at the University of San Diego (USD) School of Law today announced the expansion of free legal services for California veterans needing assistance with discharge upgrades and Veterans Administration (VA) disability claims appeals.
"Assistance navigating VA disability claims appeals and discharge upgrades are two of the least offered services for San Diego's veteran community today," said Veterans Legal Clinic Supervising Attorney Robert Muth. "USD's Veterans Legal Clinic expanded its services to fill an important and growing need for pro bono legal advice and assistance for these deserving veterans."
Media reports over the past year have highlighted a high volume of backlogged veterans' disability claims. As recently as September 2013, more than 751,000 veteran disability claims were pending before the VA nationwide. Approximately 457,000 of those claims had been pending for over 125 days, the VA's benchmark for timeliness. While the VA has made recent strides in bringing down these numbers, it may have come at a cost.
"As the VA required staff to work overtime to address the backlog, their error rate likely went up due to the directive to churn through the caseload," said Muth. "Over- worked employees are more likely to make mistakes or prematurely determine outcomes due to time constraints. Appeals will rise, and veterans will need help navigating the complex appeals process. That's where we come in."
In addition to the anticipated surge in veterans' disability claims, there is another issue on the rise. After a decade of expanded U.S. military presence and conflicts around the globe, there are currently more than 100,000 veterans who have received less-than-honorable discharges from the military.
A high number of those discharged under less-than-honorable conditions suffered from undiagnosed—and untreated—post-traumatic stress syndrome, traumatic brain injuries, or other combat-related challenges. Such discharges strip veterans of important benefits, preclude them from finding gainful employment, and significantly hinder their ability to make a successful transition to civilian life.
Often these veterans have no one to turn to for assistance. The Veterans Legal Clinic's expansion of services to represent such veterans allows these veterans to apply for a correct characterization of their military service and receive the benefits, the respect, and the honor they deserve.
How Does the Veterans Legal Clinic Work?
Prospective clients contact USD's Veterans Legal Clinic and are screened by staff. If they describe an issue that generally corresponds to the services provided by the clinic, a clinic intern (an upper division law student from USD) is assigned to conduct an intake interview. The typical 30-60 minute-long interview enables the clinic intern to gather relevant information. The clinic intern drafts an intake memo and presents the prospective client's case during the class component of the clinic course that meets once a week. With oversight from the clinic's supervising attorney, the remaining clinic interns quiz the presenter regarding strengths and weaknesses of the case. A decision is made as a team whether to take the case, with final approval from the supervising attorney.
Veterans seeking assistance for GI Bill disputes with schools or lenders, disability determination appeals, or help challenging their characterization of discharge should contact the University of San Diego's Veterans Legal Clinic at (619) 260-7470 or visit their website at www.sandiego.edu/veteransclinic for more information.
About the Veterans Legal Clinic
The University of San Diego Veterans Legal Clinic is one of 11 client-focused legal clinics at USD School of Law committed to training law students and providing free legal services to the community. Founded in 2012, the Veterans Legal Clinic focuses on assisting veterans struggling to resolve disputes with for-profit education companies over the use of GI Bill funds and related loans. The clinic also represents veterans appealing Veterans Administration disability determinations and veterans seeking to change the characterization of service of their military discharge.
About the University of San Diego School of Law
Recognized for the excellence of its faculty, curriculum and clinical programs, the University of San Diego (USD) School of Law enrolls approximately 900 Juris Doctor and graduate law students from throughout the United States and around the world. The law school is best known for its offerings in the areas of business and corporate law, constitutional law, intellectual property, international and comparative law, public interest law, and taxation.
USD School of Law is one of the 81 law schools elected to the Order of the Coif, a national honor society for law school graduates. The law school's faculty is a strong group of outstanding scholars and teachers with national and international reputations and currently ranks 23rd worldwide in all-time faculty downloads on the Social Sciences Research Network (SSRN). The school is accredited by the American Bar Association and is a member of the Association of American Law Schools. Founded in 1954, the law school is part of the University of San Diego, a private, nonprofit, independent, Roman Catholic university chartered in 1949.