MTLC Selected to Present at UNESCO's Mobile Learning Week 2014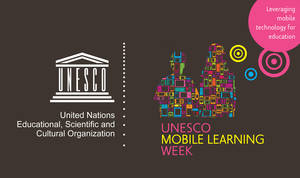 Mobile learning perspectives from the United States: Three superintendents share their experience and insights.
MTLC is honored to be selected to host and sponsor a session at UNESCO's Mobile Learning Week. The session will be formatted as a panel discussion that includes MTLC researchers and three superintendents from the U.S. who are in various stages of implementing mobile technology in their districts. These superintendents and their districts represent a multi-dimensional cross-section of mobile learning in the United States. Their perspectives include three different regions of the U.S., three different sized school districts and three different points along the mobile technology integration continuum. Their perspectives as mobile technology innovators will resonate with policy makers, implementers and practitioners.
Learn more about UNESCO Mobile Learning Week, February 17-21, 2014.