USD Law Alumna Tracy J. Logan '09 (JD) Awarded Fulbright Professional Scholarship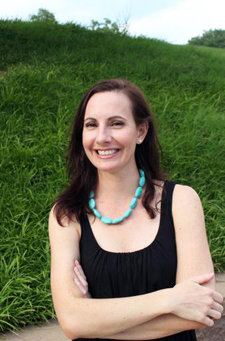 Washington (September 6, 2013) – USD School of Law alumna Tracy J. Logan, '09 (JD), has won a Fulbright professional scholarship in climate change and clean energy, sponsored by the Australian and U.S. governments.
Logan currently leads the Renewable Energy Purchase (REP) Program at the United States Department of Energy. In this role, she helps federal agencies meet renewable energy purchase and greenhouse gas (GHG) reduction goals. She also oversees the department's $400 million electricity and natural gas supply portfolio.
Prior to her position at the Department of Energy, she worked as a staff accountant at San Diego Gas & Electric Company. Logan worked full-time for SDG&E for three of the four years of law school, attending USD's part-time program.
Through her Fulbright Scholarship, Logan has traveled to Australia to undertake research at the University of Sydney to develop a clean energy policy encompassing the movement of energy.
"Without the ability to reliably transmit renewable energy to demand centers, the most abundant resources will not be developed, and Australia will not meet its goal of 20 per cent renewable energy by 2020," said Logan in a press release from American-Australian Fulbright Commission.
Logan's project involves developing a policy approach to increasing incentives for the planning and financing of electric infrastructure. It is her intention that this will facilitate the expanding renewable energy market and lay the groundwork for future initiatives that require a comprehensive, interconnected electric grid.
"Currently, there is no policy to incentivize electric grid upgrades," said Logan. "Without upgrading the grid, Australia's vast renewable resources will remain untapped since developers can't move the renewable energy to market."
Logan's four-month project seeks to bridge the crucial transmission gap through a policy of market-based incentives for private investment in the electric infrastructure required for Australia to meet its renewable energy goal. Logan hopes the policy will become a model for other countries such as the United States with similar electric utility regulatory landscapes.
Logan graduated summa cum laude with a BA degree in economics from the University of Nevada and received a JD degree from the University of San Diego School of Law. Logan is a class of 2009 Presidential Management Fellow and was hired by the Department of Energy after law school. During her time as a Presidential Management Fellow, she completed assignments at the White House Council on Environmental Quality's Office of the Federal Environmental Executive in Washington, and at the International Energy Agency in Paris.