Professor Jordan Barry Lends His Tax Law Expertise to KPBS Radio and Television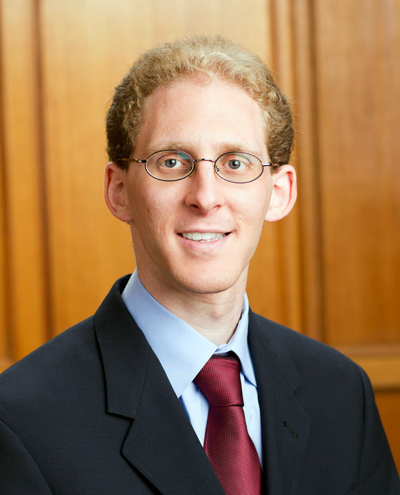 San Diego (November 28, 2012) – University of San Diego School of Law Professor Jordan Barry appeared on KPBS-FM Midday Edition and KPBS-TV Evening Edition yesterday to discuss some recent changes to San Diego's tourism tax.
San Diego's Tourism Marketing District was launched as a pilot program five years ago to collect funds from hotels to pay for marketing campaigns that focused on increasing tourism to the region. On Monday, the San Diego City Council voted to re-authorize the district to collect 2 percent of gross room revenues from hotels with 30 or more rooms (smaller hotels would pay 0.55 percent) to continue the marketing programs. However, the hoteliers themselves will now manage these funds, which were previously managed by the San Diego Convention and Visitor's Bureau. The move comes in the wake of a plan to fund an expansion of the San Diego Convention Center. Most of the funds for the expansion will come from a new tax on hotels, a tax that was approved by a weighted vote of the hotels being taxed.
At issue is the legality and merits of these two tax changes. Some have worried about setting a precedent of private individuals determining tax rates, essentially without oversight or accountability. Designating tax funds to be given to private entities raises similar concerns.
"That should be troublesome," said Liam Dillon a reporter who covers civic issues for the Voice of San Diego, "in an era where we talk more and more about 'transparency,' that there's this group that can basically raise taxes without a public vote. And not tell anybody how much power they have over that vote."
Professor Barry told KPBS he understands why the tax makes people nervous.
"If you think about it one way, we have a decision about taxes being made by essentially just private actors," he said. "And we don't normally have that, right? Normally we have a vote of the people or elected representatives decide these things. Some people are very nervous about the idea that private companies can set tax rates.
"And this election that the hoteliers had, it's not even clear exactly how many votes each hotel had. We know the general scheme of how the election worked, but not exactly how the votes were divvied up. So it's a lot of concern about power being allocated in private hands, plus there's an issue of lack of transparency and accountability."
Professor Jordan Barry teaches in the areas of contracts, tax policy, corporate finance, and law and economics at USD. His research includes corporate and securities law, tax law, and law and economics.
Listen to the KPBS-FM Midday Edition story online.
Watch the KPBS-TV Evening Edition story online.
About the University of San Diego School of Law
Recognized for the excellence of its faculty, curriculum and clinical programs, the University of San Diego (USD) School of Law enrolls approximately 900 Juris Doctor and graduate law students from throughout the United States and around the world. The law school is best known for its offerings in the areas of business and corporate law, constitutional law, intellectual property, international and comparative law, public interest and taxation.
USD School of Law is one of the 81 law schools elected to the Order of the Coif, a national honor society for law school graduates. The law school's faculty is a strong group of outstanding scholars and teachers with national and international reputations and currently ranks 23rd worldwide in all-time faculty downloads on the Social Sciences Research Network (SSRN). The school is accredited by the American Bar Association and is a member of the Association of American Law Schools. Founded in 1954, the law school is part of the University of San Diego, a private, nonprofit, independent, Roman Catholic university chartered in 1949.