SAT Tutoring Volunteer Opportunity
Wednesday, February 28, 2018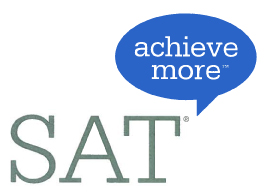 We have a group of committed students from the High Tech High Schools who want to enhance their SAT scores so they have better college opportunities. Many of them will be the first in their family to go to college. How can you help?
March 4, 11, 18, 25
1-4 p.m. at USD
Help answer student questions during class at one or more of their sessions. These classes are taught by a USD SAT instructor, but there are too many students in the class for the teacher to get to all of their questions while she is walking around the classroom. You can help!

March 8, 15, 22, 29
4-5 p.m. at High Tech High Media Arts
Help individual students while they are working on SAT problems during study sessions.

Email Dr. Perla Myers (pmyers@sandiego.edu) if you are interested in helping!