Congratulations, Dr. Lynn McGrath on 20 Years of Service!
Wednesday, February 28, 2018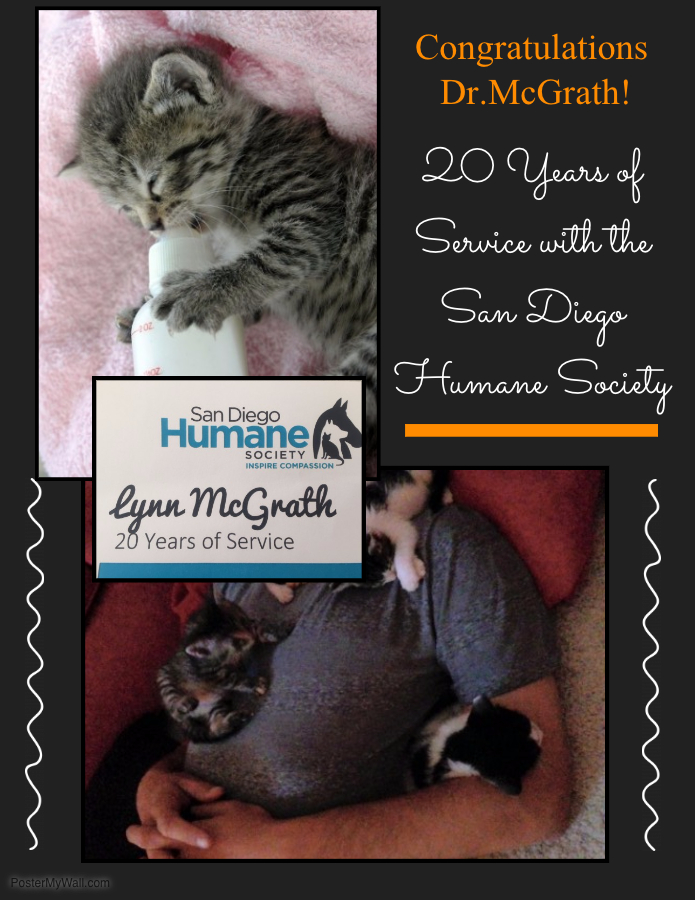 Dr. Lynn McGrath is a part of the San Diego Humane Society and has been fostering for 20 years. Last month she was invited to a volunteer appreciation reception and was recognized for her 20 years of service. Although her husband wasn't recognized, Dr.
McGrath was sure to mention that he has been by her side and supported her and all the fosters that have been in their home over the years. To the Left is a photo of Dr. McGrath and her very first foster. He had been with me and Brad for over a month at this point in time "with out a single purr or snuggle. This photo captured his first snuggle and purr". We are very proud of Dr. McGrath's dedication and caring nature and both definitely translate over to her work here at USD.