Faculty Spotlight - Warren Gref
Tuesday, October 31, 2017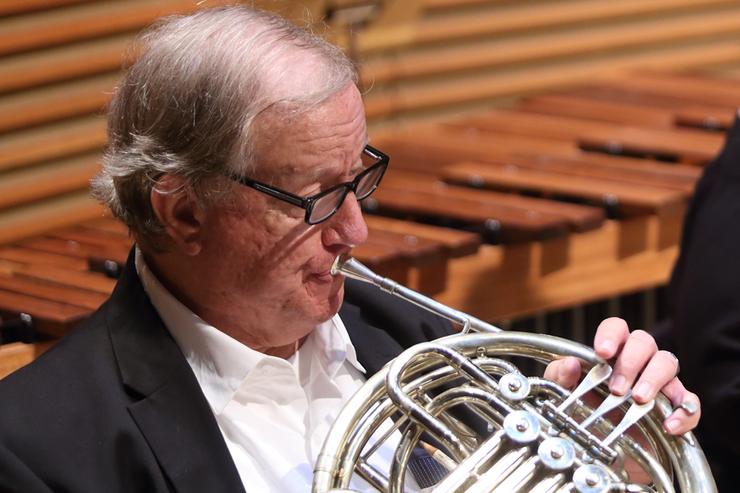 The USD Department of Music welcomes new Applied Faculty, Warren Gref. Mr. Gref joins the music faculty with extensive experience as a professional musician and as an instructor in horn. Here are a sampling of what keeps Mr. Gref busy when not at USD:
October 18th, will be performing the Spohr Octet for Clarinet, two Horns, Violin, two Violas, Cello, and Bass at Mesa College.
October 22, will be performing the Spohr Octet again at UCSD.
November 24-26, will be giving my 6th Annual Weekend Horn Workshop - this time on the campus of USD!!! Horn players from San Diego, Southern California, and even Arizona and New Mexico will be attending. If you would like to attend this workshop, you may register by emailing warrengref@gmail.com.
December 16th, will be playing a performance with West Coast Classics in Lancaster.
January 26th, have been invited to give a class to music educators at the SCSBOA Convention in Anaheim.
February 17th, have been invited to play on a concert in Albuquerque, New Mexico.
February 18th, will be giving a Master Class in Albuquerque, NM as part of the "Romancing the Horn" series.