Songwriter Jonatha Brooke to Perform at USD
Thursday, September 28, 2017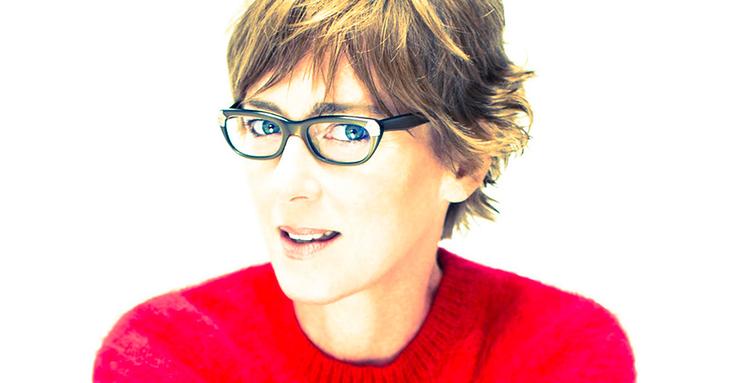 "Charming and very funny. A seasoned musician with a beautiful voice, Brooke rocks it."
– New Yorker
"It seems like there's nothing Jonatha Brooke can't do."
– The Press of Atlantic City
"As always, Brooke's voice soars with emotional heft with each note and she remains a keen storyteller."
– ABC News
"10 Cent Wings is essential, like taking a deep breath after witnessing something magnificent."
– Billboard Magazine
"Brooke glides through poignant, multifaceted songs with her sweet, insinuating voice. The effect…is both ravishing and heartbreakingly sad."
– People Magazine
Jonatha Brooke has been writing and recording songs, and touring, for more than twenty years. Her first band, The Story, released two albums, Grace in Gravity and The Angel in the House, on Elektra Records in the early 90s. Shortly thereafter, Brooke pursued a solo career, releasing Plumb in 1995, and Ten Cent Wings (MCA) in 1997. She has released eight more albums on her independent label, Bad Dog Records, which she founded in 1999. Her lauded album, The Works (2008), brings previously unpublished Woody Guthrie poetry to life, with Brooke's music and arrangements.
When her mother was diagnosed with Alzheimer's disease, Brooke cared for her until her death. The experience changed Brooke's life, and her art — inspiring her to write and perform the critically acclaimed play, My Mother Has Four Noses. The production enjoyed a heralded 10-week run at the Duke Theatre (off-Broadway), earned a "NY Times Critics' Pick" designation, and continues to play at venues across the US. Brooke has four other musical theater scores in various stages of development — Quadroon, with Joe Sample; Lullaby, with Michael Elyanow; and two collaborations with playwright Anton Dudley: Hopper and Death and Venice.
Recently, Brooke has co-written songs with Katy Perry and the Court Yard Hounds. She has also composed songs for three Disney films and various television shows, including the theme song for Joss Whedon's Dollhouse. In October 2016, Brooke released the album Midnight. Hallelujah.
All tickets sold on Eventbrite with remaining tickets sold at the door. Doors open at 7 p.m.