Hoehn Galleries Part of Getty-Led Exhibition across Southern California
Monday, September 18, 2017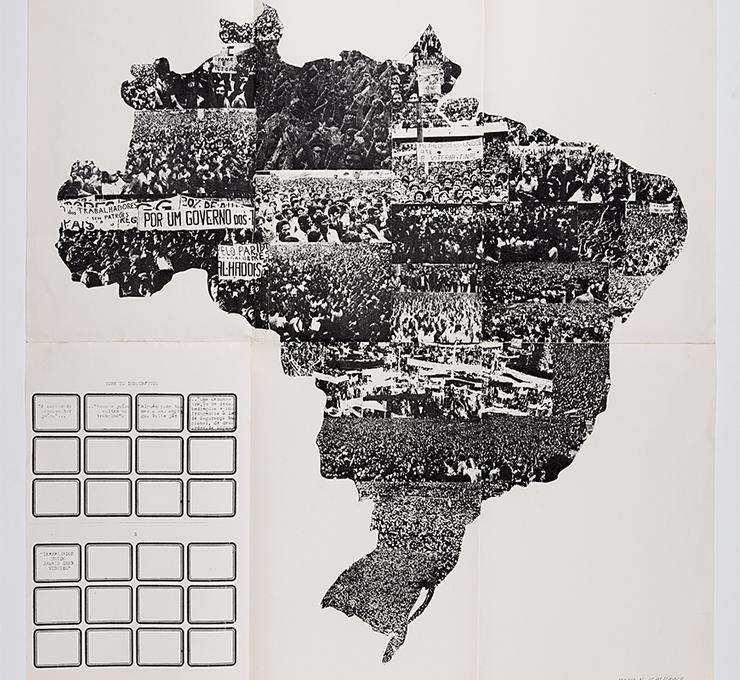 This fall the Getty Foundation is sponsoring an ambitious collaboration on Latin American art by institutions across Southern California and the University of San Diego is part of it.
Pacific Standard Time: LA/LA explores the roots and contributions of Latin American art to the California arts scene. USD's contribution, Xerografia: Copyart in Brazil, 1970-1990, reveals the innovative uses of ordinary commercial copying practices by artists working in Brazil across two politically fraught decades.
"This exhibition will introduce southern California audiences to this unfamiliar and often overlooked work, including not only the innumerable images made on standard copy paper but also works machine-printed on unconventional materials such as metal, wood and glass," said Derrick Cartwright, director of University Galleries at USD.
The low cost of production and unique formal qualities of photocopies eventually led to works in fax, videotext and other forms of early new media, offering exciting possibilities for performance, film, documentation, publishing, and even international exchange through mail art strategies.
The USD exhibit opened on September 15 and will run through December 16 in the Robert and Karen Hoehn Galleries in Founders Hall. An opening reception took place on Sept. 14 which included an artist performance by Mário Ramiro, who created his work, "Lascaux Copy" in the galleries.
Additional events while the art exhibit is at USD are:
• Art Exhibit: A satellite exhibition of Brazilian Prints: Recent Acquisitions, will be present Sept. 15-Oct. 20 in the Humanities Center, Serra Hall;
• Dialogue, Leonard Koren and Mário Ramiro on Zines, Thursday, Sept. 21 at 5:30 p.m. in the Humanities Center, Serra Hall.
• Lecture, "Old 'New Media': Xerox Art in Brazil," by Ramiro, Monday, Sept. 25 at 6 p.m. in Manchester Auditorium, Manchester Hall.
• Gallery Talk, Erin Aldana, guest curator, Thursday, Nov. 9 at 5 p.m., at the Hoehn Family Galleries.
Go to www.sandiego.edu/galleries for regular hours and more information.
— Liz Harman
Art credits:
Art on the preview: Leticia Parente (Brazilian, 1930-1991), from Women, 1976 three xerographs on paper, dimensions variable, Courtesy of the Estate of Leticia Parente and Galeria Jaqueline Martins.
Art above: Mário Ishikawa (Brazilian, b. 1944), Democratic Tournament/Torneio democrático, 1980, xerograph on paper, 66.7 x 63.5 cm, Courtesy of the artist.