USD to Host Kumeyaay Garden Dedication Sept. 22
Monday, September 18, 2017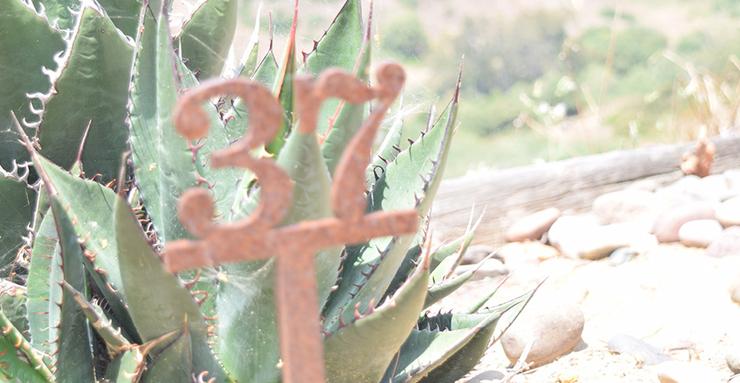 The University of San Diego will host the dedication of a garden to honor the history and contributions of the Kumeyaay Nation this Friday from 3 to 5 p.m. on campus. The university, in conjunction with its Office of Tribal Liaison, will dedicate the garden and public art piece located immediately north of the Hahn University Center bordering the south ridge of Tecolote Canyon as the Kumeyaay Garden. The event will take place in the garden and the Tecolote Patio.
In celebrating Native American culture, the event will include bird songs, storytelling, ethnobotany tours, Kumeyaay cultural activities, and an art exhibition. Hands-on activities include basket making, Kumeyaay games, and smoothies made with ingredients gathered from plants indigenous to Southern California.
The purpose of this dedication is to create a space that recognizes the importance of USD's location on the traditional territory of the Kumeyaay Nation and honors indigenous plants used by the Kumeyaay people.
Originally named the Tecolote Memorial Garden, the area was a focus of a student-led movement to urge USD to incorporate more indigenous, drought-resistant plants into the university's landscaping plan. More recently, students from the College of Arts and Sciences' Ethnic Studies Department pushed to have the garden officially renamed the Kumeyaay Garden in recognition of the relationship between the indigenous people of the area and the environment.
A committee of students, staff, and faculty worked with local ethnobotanists Kristie Orosco (Kumeyaay) and Richard Bugbee (Luiseno) to highlight the Kumeyaay names and uses for the fifty plants in the garden. In addition, USD commissioned Johnny Bear Contreras (Kumeyaay) to create a public art piece that ties the garden to the Kumeyaay creation story and astronomy.
The event is free and open to the public.
— Melissa Olesen