Faculty Spotlight - Alyze Dreiling
Tuesday, September 5, 2017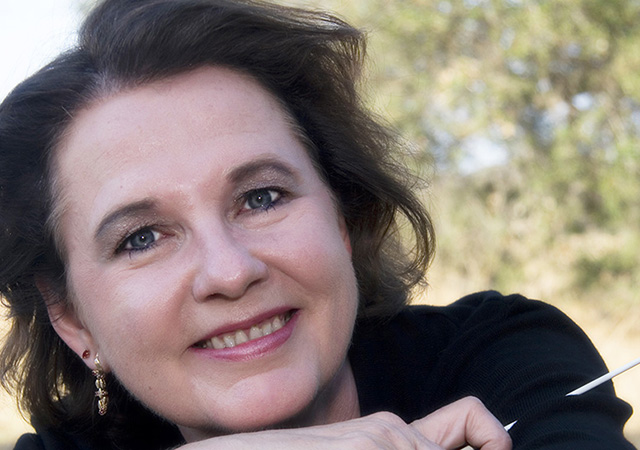 The San Diego based, YPO Soloists Ensemble, under the direction of Artistic Director and conductor and USD adjunct professor, Alyze Dreiling, just ended a resoundingly successful first Summer Festival with three Festival Orchestra concerts and three chamber music concerts. Recent USD graduates, cellist,Taylor Cottle and violinist, Adam Davis were participants and Taylor Cottle was also the featured cello soloist in Haydn Symphonie Concertante.
Alyze Dreiling was also selected as a Conducting Fellow to participate in the 2017 Los Angeles Conducting Workshop where she worked with British conductor, Neil Thomson, former Head of Conducting at the Royal College of Music.
Ms. Dreiling also was awarded 3rd prize in the 2017 American Prize Competition, Marijosius Award for Orchestral Programming.